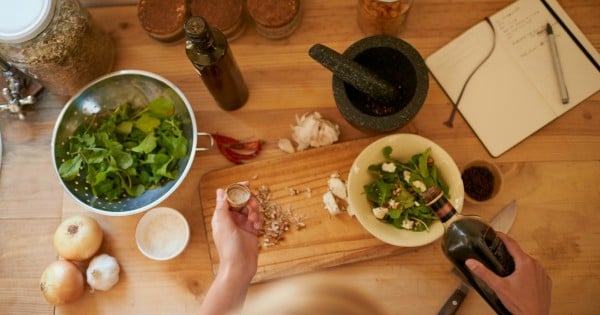 Doing things the easy way gets a bad rap.
But the truth is, unless you're a surgeon or a fighter pilot, it's more than fine to cut corners and make things a little easier for yourself.
You can't do everything. But there are simple things you can do to make your life just that little bit less frantic:
1. Download all of the apps you need for an easier life.
Guests turning up unexpectedly? The Whizz App allows you to book a cleaner using your phone. Just plug in the number of rooms, bathrooms and extras you want (maybe you need an oven clean as well?), and they will send a cleaner out. Boom.
Motormouth is an app that will tell you where the cheapest fuel is nearby.
Skip grocery shopping and do it all using the Woolworths app, and deal with all of your beverage needs using the Dan Murphy's app.
Where ever you are, Around Me allows you to quickly locate the nearest bank, pharmacy, service station, or supermarket.
There's even an app that helps parents check in on their kids while at child care.
The answer to whatever you need is quite literally in your hand. What a time to be alive.
2. Embrace easy nutrition.
Some people love cooking. And buying groceries. But for other people…well, given the choice between cutting onions and cutting corners, I know what I'd rather do…
My mother would tell you that there's nothing wrong with throwing a chook into an oven bag with a packet of French Onion soup and cooking it in the microwave (We did that on Christmas Day this year – true story). I still make the quiche recipe that they give you at Tupperware parties where you put all the ingredients in a Tupperware bowl, shake it up and then bake in an oven dish.