This week US President Donald Trump, First Lady Melania Trump and adviser Ivanka Trump have met with Saudi Arabia's leaders.
It's been a cordial affair – filled with photo opportunities, embracing of customs, and talk of $100 million donations to women's empowerment funds and progress on women's rights.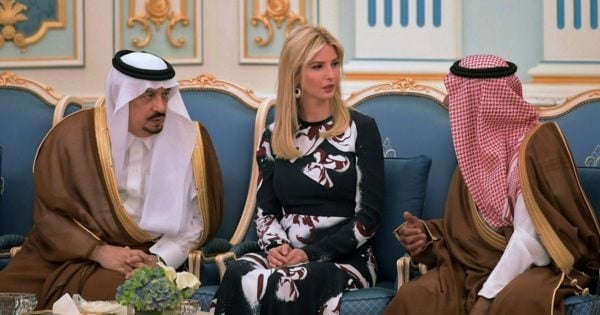 "Saudi Arabia's progress, especially in recent years, is very encouraging but there's still a lot of work to be done and freedoms and opportunities to continue to fight for," Ivanka said during a women's roundtable, while her father spoke with Arab leaders in another room.