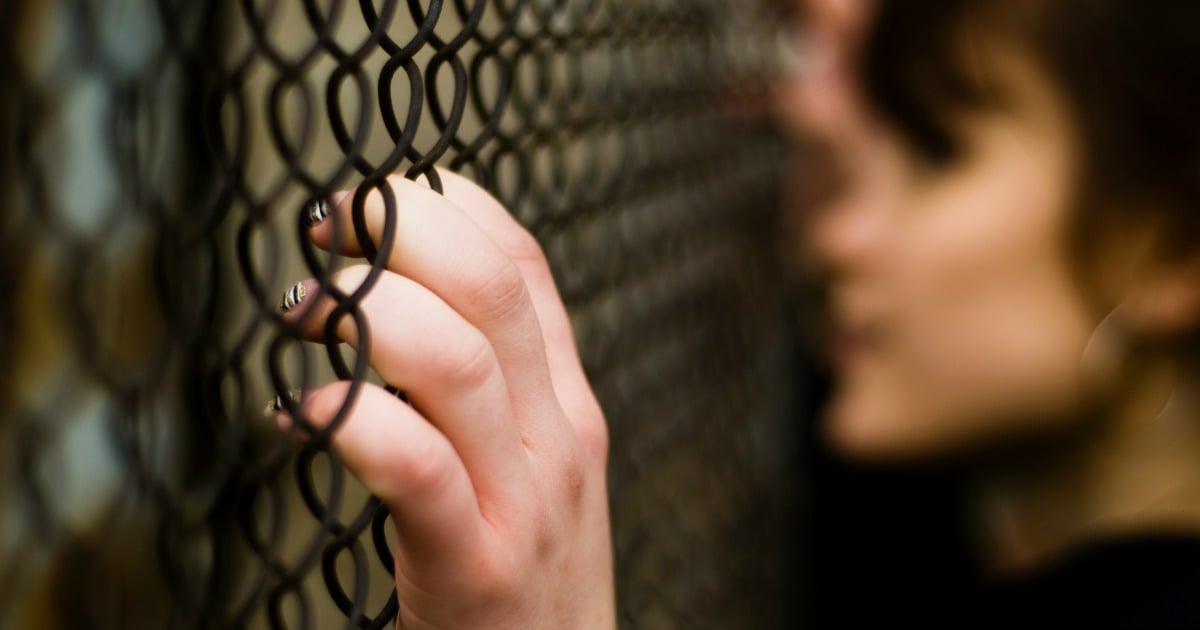 My husband and I wrote our own vows for our wedding. In mine, I didn't say: "I take you for better or for worse," but instead said: "We will confront challenges head on and we will overcome them as a team — big challenges, little challenges, difficult or easy," and I meant it. I stood up in front of our friends and family and pledged myself to my husband for life and never allowed myself to believe that divorce was ever an option. When I wrote those vows, I didn't realise how quickly those big challenges would come or how hard it would really be to face them.
We got married on April 4th and just over a month later, on May 13th, my husband was arrested for armed robbery of two pharmacies. He didn't take any money — just pills (and he didn't actually have a weapon). I knew that he had a prescription drug problem but had been clean for over three years (he got clean about six months before we started dating) and I thought he was still clean. I was livid that he broke the law. I was livid that he didn't come to me for help, but he said he was worried I would leave him because three things I don't tolerate are abuse, cheating, and drugs.
I was a criminal justice professional (I lost my job because of my husband's arrest and conviction) and have a Master's degree in criminal behavior. In four years of working with offenders, I have seen relationships survive prison but I have seen many more fall apart. If I had known that he was going to be arrested a month after our wedding (or at any point), I wouldn't have married him. I love him, but love isn't always enough. Less than nine months after he was arrested, and eleven months after we were married, my husband was sentenced to prison.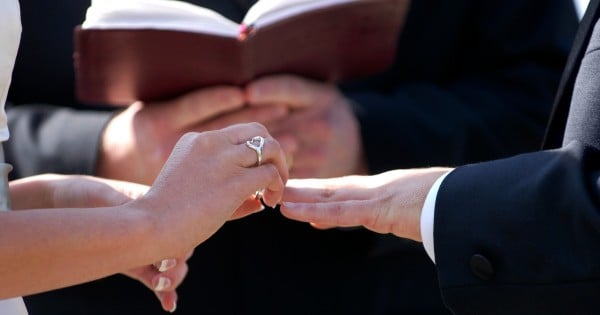 "If I had known that he was going to be arrested a month after our wedding (or at any point), I wouldn't have married him." Image via iStock. 
The nine months between my husband's arrest and his incarceration created many struggles for us personally and for our relationship. Right away we had to deal with a custody battle with his ex-wife, which was stressful but by far the easiest part. We started counseling individually and together and started an intensive outpatient treatment program. We prepared ourselves and his children for what might happen when he went back to court. When the Judge handed down the sentence, it became reality that our lives had changed forever. My husband was sentenced to five years in prison and 15 years of probation.
It has been more than two years since my husband began his sentence. Many people ask me what it's like to be married to someone in prison. The most common things people ask me are about visits, phone calls and faithfulness. As far as visits go, it changes from facility to facility. He was originally a six-hour round trip drive away. In his current facility, he is only 45 minutes away and can have four visits weekly for three hours at a time. I go a minimum of once a week to see him. The visiting rooms don't have glass booths, but instead resemble school cafeterias. There is a hug and kiss allowed at the beginning and end of the visits and we are allowed to hold hands, but that is the extent of our physical contact. To answer a common question: No, we don't get conjugal visits. And that means what you think it means as far as our (and my) sex life goes.