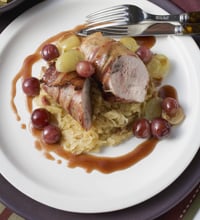 By: Elly Lonon for BugginWord.
It's time to hang up the jerseys, engrave the gold watches, book the country club, and order the sheet cake. After five years of pregnancy and nursing, I'm ready to retire these fun bags and return to a life free from milk-stained shirts. (Or, at least, the milk stains that originate from inside the shirt. I'll admit my kids are still a bit behind on their fine motor skills.)
I'm so very ready to regain sole custody of these Gerber gozangas. The days of tiny Patrick Stewarts draining my body of nutrients are numbered, and I'm already daydreaming about the magical things my mammaries and I will do after liberation from a life of lactation.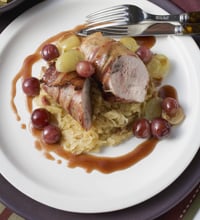 Did you know you can contract a yeast infection in your nipples? Yup. Seven times, apparently. Coincidentally, that's the same number of times I was treated for mastitis over the course of my breastfeeding career.
To commemorate each infection, I've compiled a list of fourteen things the girls and I will do after retirement:
1. Use a skipping rope. Ride a pogo stick. Hell, I may even do the occasional star jump.
2. Buy an underwire bra that pushes my jumper meat so high my left nipple could plant a flag on Everest.
3. Use the remaining Lanolin in the fourteen half-empty tubes floating around my house to cover the rusty holes in my used cars's paint job.
4. Stop using hardened, discarded nursing pads as coasters for dripping take-out coffee cups and glasses of red wine. While I'm at it, maybe stop using the still-soft ones to twist off beer caps.