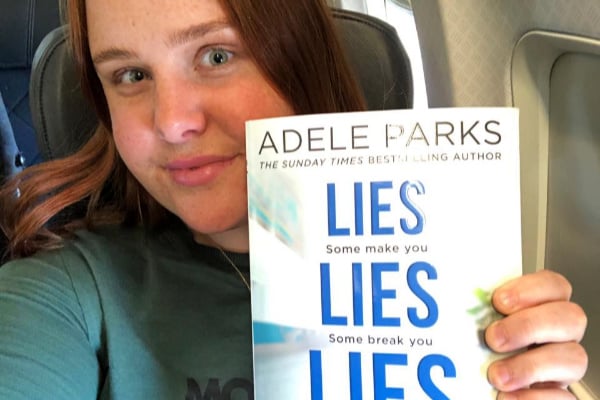 Tell me you've never told a lie in your life and I'll call you… a liar.
Despite our best intentions or moral compasses, I'd hazard a guess almost everyone has told someone they love a white lie, or even a big lie, at one point or another.
It's for this reason I inhaled the new novel Lies, Lies, Lies by Adele Parks on a four-hour flight. Because as the title suggests, this book tells the gripping story of how one little lie can grow and fester until there's nothing left but darkness and resentment.
Lies, Lies, Lies is a compelling drama about an ordinary married couple living an ordinary life in London that slowly but surely is turned upside down by one, big, all-consuming lie.
It's part Big Little Lies, part Marian Keyes, and brilliantly nails the irony of how seemingly "perfect families" are far from it when you get a good look up close. British author Parks has form in this department – she's a Sunday Times bestselling author with 19 titles to her name, and fans including Australian author Sally Hepworth and Irish novelist Marian Keyes herself.
This book is frustratingly good. Frustrating because, much like the popcorn I buy at the movies, I finished what was meant to be my holiday book before the holiday had even begun.