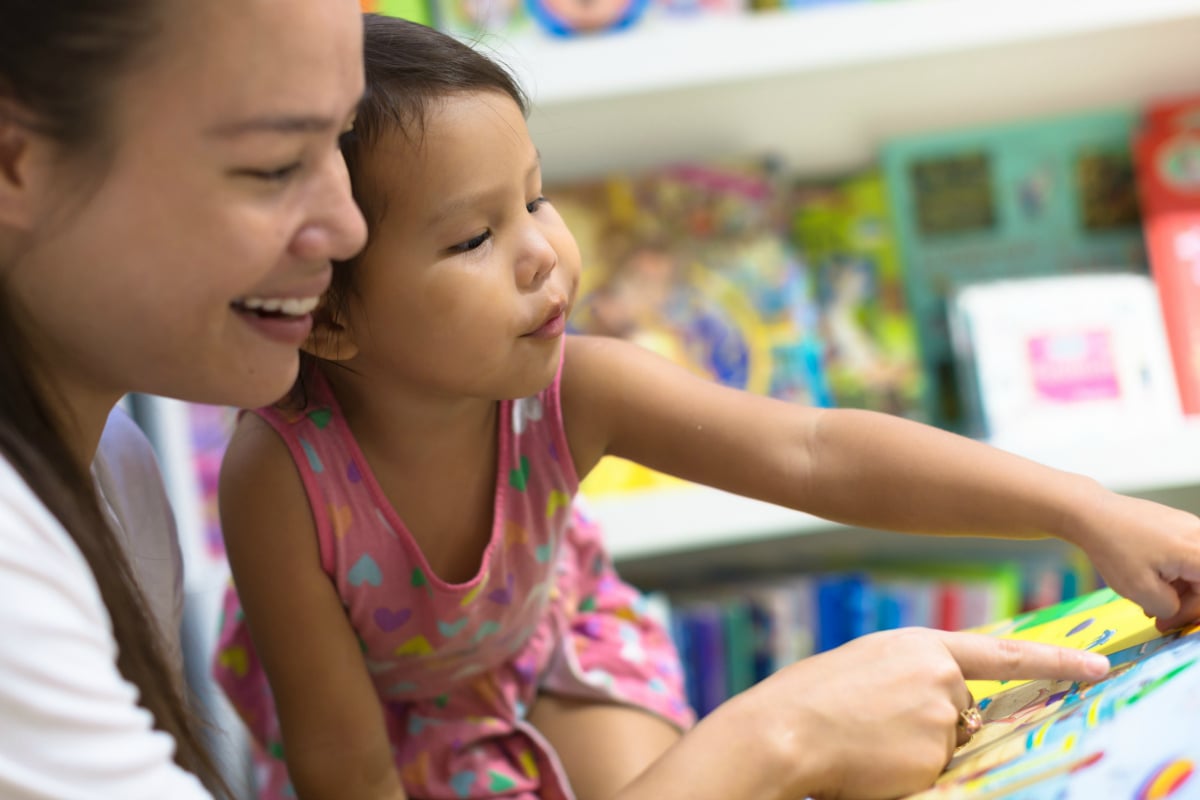 Everyone remembers their first visit to the library.
Unlike anything else in our childhoods, which we grow out of as we grow into adults, the love of the library is one that we carry with us, well, until the very end.
It's perhaps why when I became a mum I couldn't wait to introduce my children to this special place that would be their forever haven, with their very own library cards.
This is what I've learnt from being a library-loving parent.
It helps to press pause.
Any parent, grandparent or carer will agree that life with a child is busy. Most mornings I'm helping my toddler son Max brush his teeth while my 14-week-old baby girl Georgie hangs off me for her morning feed. So, on those days when I'm feeling less super-mum and more frazzled mess, we head to the library. It's become our "let's all take a deep breath" place, especially when we've been trapped inside because of the rain. We take some books off the shelves, we sit together on the carpet and we read until those little sponges I call my children can't take in any more!
You're actually doing them a favour.
But it's not just a breather. I know a visit to the library is beneficial for both of my kids' brains, even Georgie's at such a young age.
Did you know that by the time your kid turns five, 90 per cent of their brain is developed. Scary, right? Reading, talking, singing and playing with our children, from the ages of zero to five, actually lays down the foundation of their learning for future years.
That's why it's great to have programs like First 5 Forever, a Queensland Government initiative co-ordinated by the State Library of Queensland. At all local libraries in Queensland, this free early literacy program offers that magical combination of brain-boosting activities: Reading, talking, singing and playing. It's about having fun while also giving them that all-important brain food for their development.
Need ideas? Here are some great tips for parents on their website.
It's a portal to other worlds.