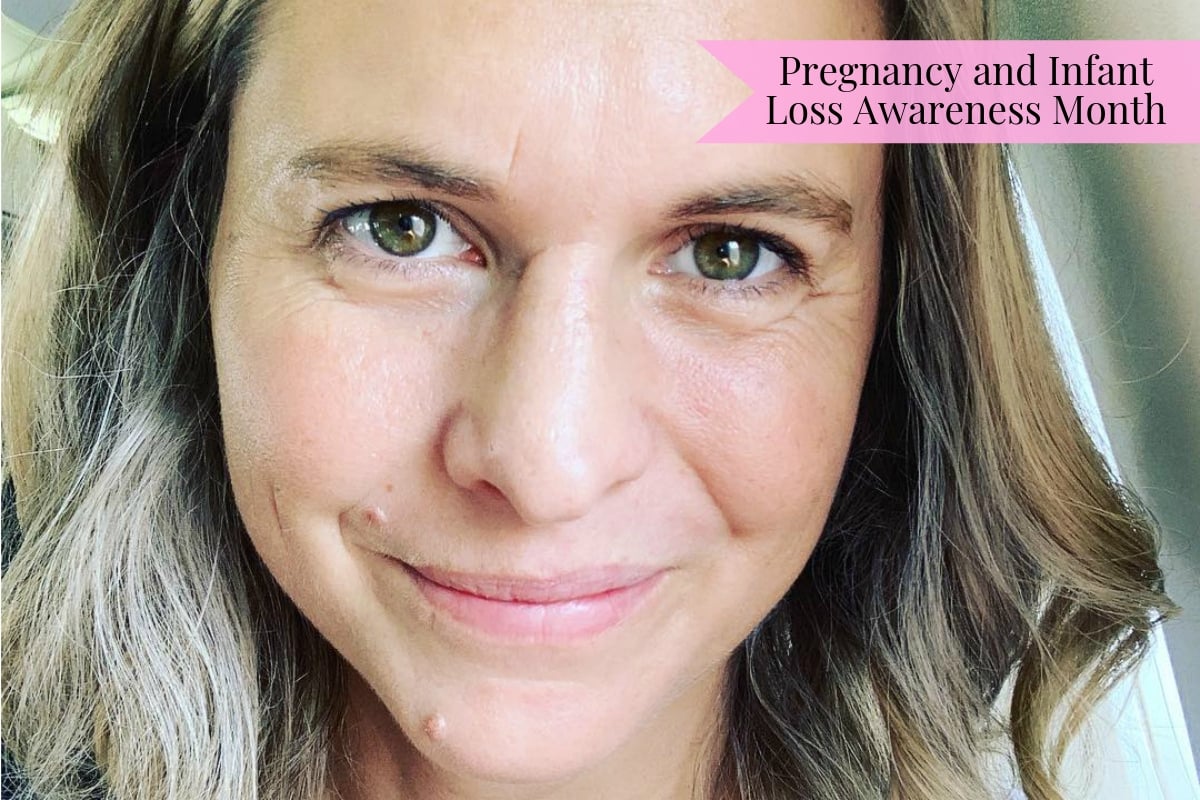 The following deals with miscarriage, and may be upsetting to some readers. If you have experienced pregnancy or newborn loss, support is available 24/7 via Sands Australia. Call 1300 072 637.
When Libby Trickett fell pregnant in 2014, she was forging a new identity. She was looking for herself beyond swimming, beyond the famous athlete she'd been for majority of her 20s.
After her retirement the previous year, motherhood felt like the next milestone, a way to explore once again what her body was capable of. A new purpose.
But at the nine-week scan, the seven-time Olympic medallist learned she had suffered a loss greater than any she'd experienced before.
Libby shares her experience of pregnancy loss and parenthood on No Filter.

"It was like I could see what was happening outside of myself. And it was almost like it was slow motion, the way that it happened," Libby told Mamamia's No Filter podcast.
"When [the obstetrician] said, 'I'm so sorry, we can't find a heartbeat,' I just was completely floored, completely sideswiped, I guess, because it had seemed so real and so tangible. This was the next thing that I'm moving on to with my life, and it had seemed so positive."
Libby said that in that moment, through the fog of her shock, a thought ran across her mind. This was a conversation the obstetrician must have all the time. This happens to women every day.
"I still feel this weird guilt."
One of the most difficult moments, Libby said, was having to break the news to her mother, an experience she recounts in her new book, Beneath the Surface.
"I had to tell my mum, I had to give her a call and in the same conversation tell her that I was pregnant but then that I had had a miscarriage," she said. "And there's a line [in my book] that just says, 'I was so excited to tell you.' It makes me cry every time.