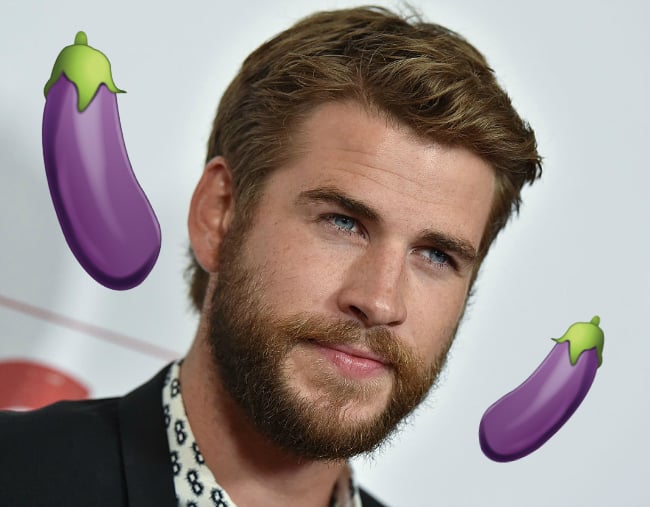 1. Liam Hemsworth has been crowned Australia's sexiest vegan for 2017 and we're… conflicted.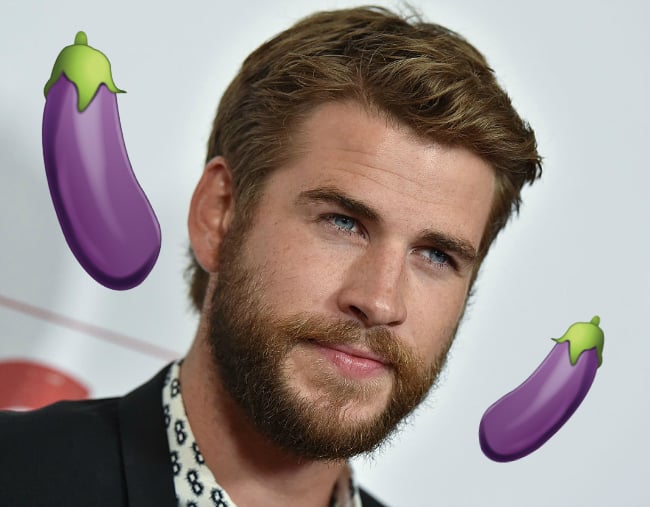 Animal rights organisation, PETA has announced the winner for 'Australia's sexiest vegan celebrity' in 2017.
Drum roll pleeeeeeaaaaasssseee.....
IT'S LIAM HEMSWORTH.
"A staggering number of celebrities went vegan in 2017, so it's been harder than ever to crown Australia's Sexiest Vegan Celebrities," PETA said in a statement.
"In the end, there were two who stood out — not just for being sexy but, more importantly, for speaking up for animals: Liam Hemsworth and Courtney Act."
Courtney Act was awarded too. Woo!
But back to Liam. So this whole thing makes us feel a bit... conflicted, because we didn't know the youngest Hemsworth brother was vegan - our bad.
But never mind, well done Liam, you're a champ.
Now excuse us while we guiltily check on the lamb roasting in the oven.
2. Ryan Reynolds pretty much got caught pretending Santa is real by his three-year-old daughter.
Every parent who made it through another Christmas of keeping the 'Santa is real' charade alive deserves a bloody medal.
Unfortunately, Ryan Reynolds is not on of them.
The actor and father-of-two shared the moment his three-year-old daughter, James caught him red handed in a Santa lie that'll make you cringe.
"Daughter: Santa comes down the chimney? Me: Yup," he captioned the image.
"Daughter: You left the fire burning all night. Me: Yup. (Silence. Slight breeze. A crow circles in the distance.)"
Looks like both Dad and Santa have some explaining to do. Namely, how Santa can't be killed, not even by third degree burns, didn't you know?
3. Meghan Markle's sister is 100 per cent not happy with Prince Harry and it's bloody awkward.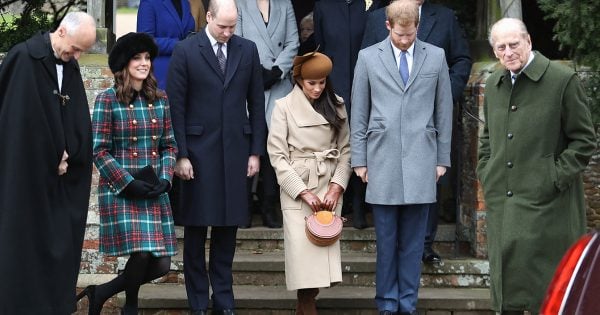 PSA: If your sister is getting married to a royal, try not to make your family feud one for world viewing.
It's just, so… awkward.
When asked how Meghan Markle did at the family Christmas, Prince Harry replied, "I think we've got one of the biggest families that I know of, and every family is complex as well… She's done an absolutely amazing job. She's getting in there and it's the family I suppose that she's never had."
The family she never had?
Not according to Meghan Markle's sister.
Meghan's sister, Samantha Markle, hit back at Prince Harry Tweeting, "Actually she has a large family who were always there with her and for her. Our household was very normal and when dad and Doria divorced, we all made it so it was like she had two houses. No one was estranged, she was just too busy."
Eeek!
FYI, Samantha Markle is also writing a book called "The Diary of Princess Pushy's Sister".
4. Riverdale's Lili Reinhart wears lingerie. Gets compared to model who 'wore it better'. Shocker.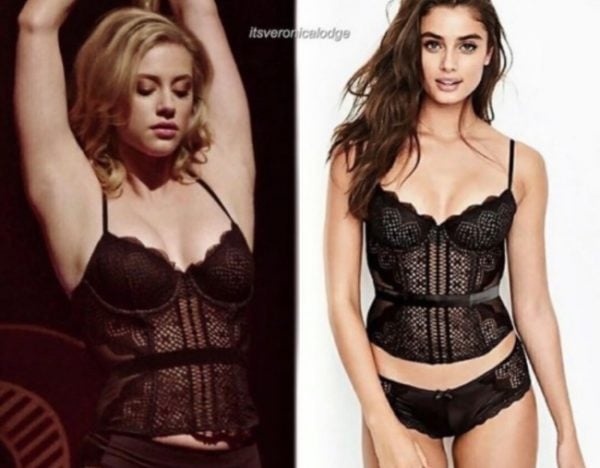 A woman's body being compared to the unrealistic standards set by airbrushed advertising campaigns? No!
Yes…
Lili Reinhart, who plays Betty Cooper on Riverdale, has put out a statement on her Tumblr about a side-by-side comparison image that has been floating around the web recently after an episode aired of her in lingerie.
"I've seen this picture all over my Instagram for the past two weeks. With captions like 'Lili vs Model' 'who wore it better' 'which one is hotter?'" Lili explained.
"This is a poll. A competition. A comparison of two bodies. It's a feeding ground for comments of judgement and negativity – 'Betty is fat', 'that's not flattering', 'the model looks better.
"I do not have that model's body.  I'm fully aware of this.  I don't have a thigh gap…a 24 inch waist…toned arms or abs. I am not her. And how dare anyone assume that I should look like her…
"This is why we have eating disorders."
Amen, Lili!
5. Carrie Fisher's daughter Billie Lourd shares a beautiful tribute on the anniversary of her mum's death.
A year and a day ago, the world lost Carrie Fisher – the bad ass, feminist and mental health advocate, best known for her role in Star Wars as Princess Leia.
To honour the anniversary of her passing, her daughter Billie Lourd, 25, paid her respects with a touching pilgrimage to northern Norway, sharing a photo of another very fitting natural phenomenon.
In her caption she mentioned that her late, trailblazing mother had an affinity, or "otherworldly obsession" with the Northern Lights, which Lourd never got to see with her.
Until now.
Carrie Fisher was just 60 years old when she passed away from a sudden heart attack, or as she wanted it to be reported (as stated in her autobiography Wishful Drinking), "drowned in moonlight, strangled by her own bra."
Legend.