While the debate around same-sex marriage and the nation's postal ballot has largely been conducted with little consideration for the mental wellbeing of those in the LGBTIQA+ communities, World Mental Health Day, today 10 October provides a timely opportunity to take stock and provide support to those most affected by the battle over yes or no.
And while it seems every person in the street has an opinion, it is the marginalised in the often-vicious realm of the online world who are more affected than most.
As General Manager of leading online community management provider Quiip, when it comes to online comments, I've seen (and read) it all – including more hate than I'd like to – in my 10 years working in online communities and social media.
What can make the unmoderated online world such a cesspit for digital poison penning is a theory we call the 'veil of anonymity'. People feel free from accountability when they're posting online, even in places like Facebook where they may be using their real name.
People from LGBTIQA+ communities are already at higher risk of mental ill-health and suicide. The heated opinions and vitriol around marriage equality being shared brazenly online puts them in danger of their wellbeing being further compromised.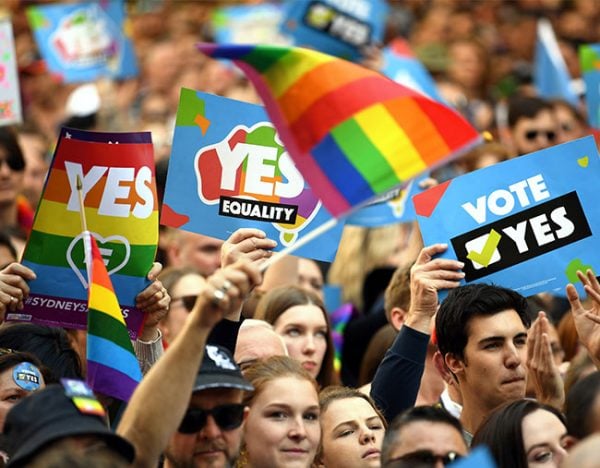 Here are some alarming general statistics from LGBTI National Health Alliance:
• LGBTIQA+ people are twice to six times more likely to experience depression or anxiety