If you are a person with a cervix – regardless of your sexuality or gender identity – then you need to be regularly getting a cervical screening.
That's the message in the latest campaign from PapScreen Victoria after a study they commissioned found that 20 per cent of the LGBTQI community with cervixes in Victoria had never had a Pap test.
The tongue-in-cheek video featuring radio hosts Dano and Mason from Joy 94.9 hopes to change this.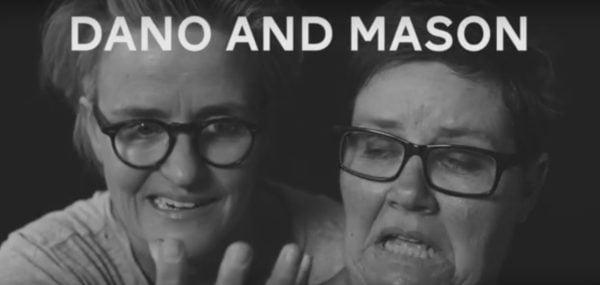 Image: YouTube/Cancer Council Victoria
"We've both got cervixes. Cervi?  We have one cervix each happily. Cervixes we've grown to like over time and cervixes we're keen to hang onto," the video begins.
"There's a rumour that's been running rife through the LGBTI community that somehow we're "magically" exempt from cervical cancer. But here's a heads up - that's actually not true."
According to the National LGBT Cancer Network, women who have sex with women can contract the HPV virus from an infected partner exactly the same way as heterosexual women can - including through genital to genital contact, touching a partner's genitals then touching your own or sharing sex toys without cleaning them properly.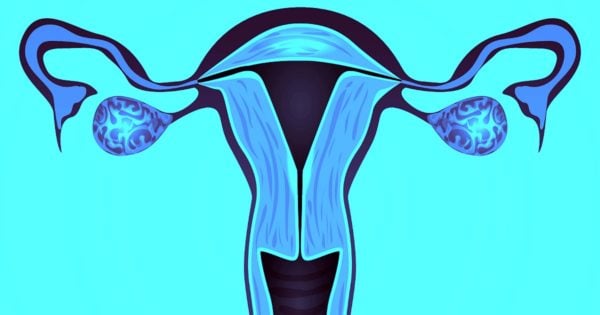 Image: iStock
However compared to heterosexual women, members of the LGBTQI community may actually be at greater risk for HPV and cervical cancer because they are less likely to regularly visit a reproductive health specialist.
Research from the study commissioned by PapScreen Victoria and delivered by the Australian Research Centre in Sex, Health and Society (ARCSHS) at La Trobe University showed that people who had never had a Pap test thought they didn't need one because of their sexual or gender identity, were worried about being misgendered or receiving homophobic or transphobic comments by their health care provider.
The community of 303 Victorians with a cervix who identify as lesbian, gay, bisexual, same sex attracted, transgender, or who have an intersex variation surveyed also said they felt they received poorer health care compared to women whose assigned gender at birth matched their bodies and their gender identity.
"If you're a human with a cervix, and your bits have touched anybody else's bits, ever, then you might have been exposed to HPV and that nasty little virus can cause cervical cancer so you, my friend, need cervical screening," the radio duo continue.