Almost every year, on approximately December 1st, a prickly debate about Santa raises its head.
We have opinion pieces fill our news feeds lamenting the current state of a fictitious old man in a red suit, with a fluffy beard, and reindeer that fly his sleigh across the world in one night.
The headlines often read something like this:
"Why you should NEVER lie to your kids that Santa exists" or, "How lying about Santa will make your children UNGRATEFUL FOREVER".
You know, those articles that always make you feel like you're doing a great job as a parent.
After many years of passively consuming these articles, half-doubting if, in fact, a catastrophic error had been made in my childhood where I believed in Santa, I am standing right here, right now, to defend the Santa "lie".
Or, in my case, I am defending the Santa Bubble. The wonderful, incredibly magic bubble of Santa goodness my mother wrapped me in for the first 10 years of my life.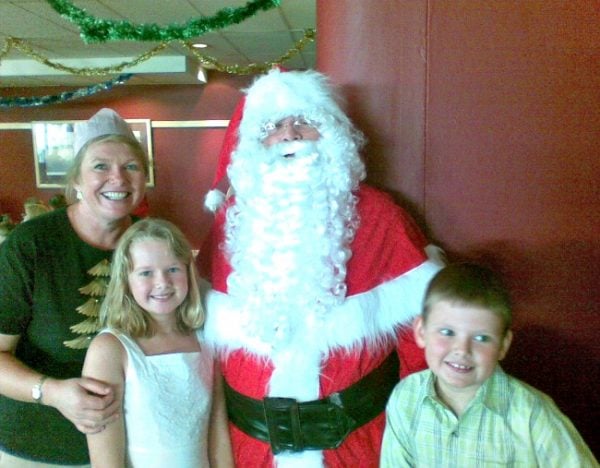 My lil' family on Christmas day (note: my step-dad is behind the camera, so still there!)
Oh, I know, it's an awful cliché of the "Santa Bubble", but let me explain.
When I was two, my parents split up and my brother Ryan and I quickly became accustomed to the two-family, two-house life. On Christmas Day, no matter whose house we woke up we wanted to be at the other parent's and as soon as we left, we wanted to go back.
So there were always lots of trips, back and forth. Despite many people joking two families meant we could have double the presents, it was immaterial when all we wanted was one home.