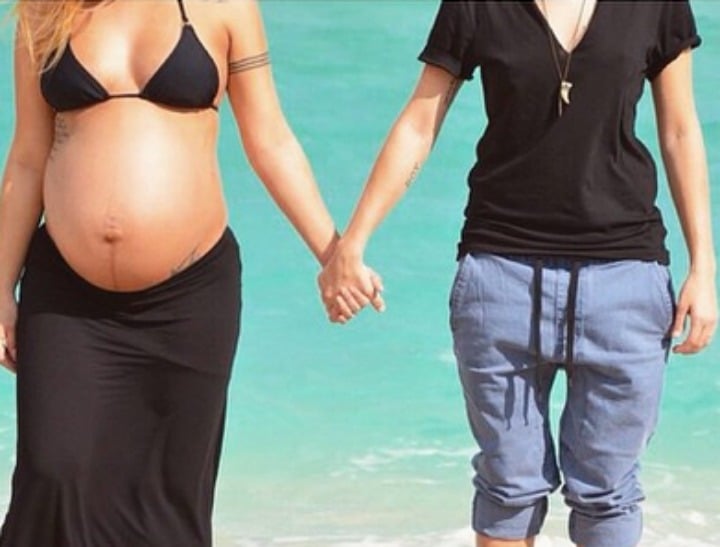 Yes, they're on a beach, but the cliches end there.
When Melanie Roy shared pregnancy pictures of her and her wife on Instagram, she had no idea they would soon be seen by millions.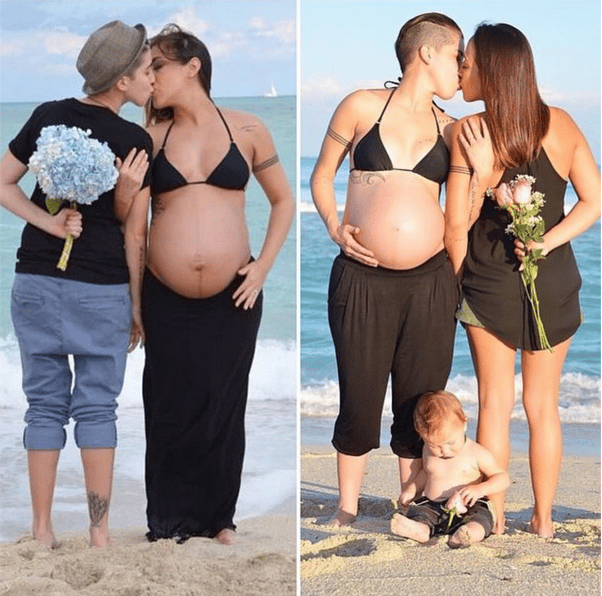 The North Carolina couple decided they both wanted to experience carrying a baby.
The two photos were taken one year apart. The first was in January 2014, when Vanessa Iris Roy was pregnant with the couple's son, Jax. The second photo, of Melanie carrying their daughter, Ero, was taken in January this year.