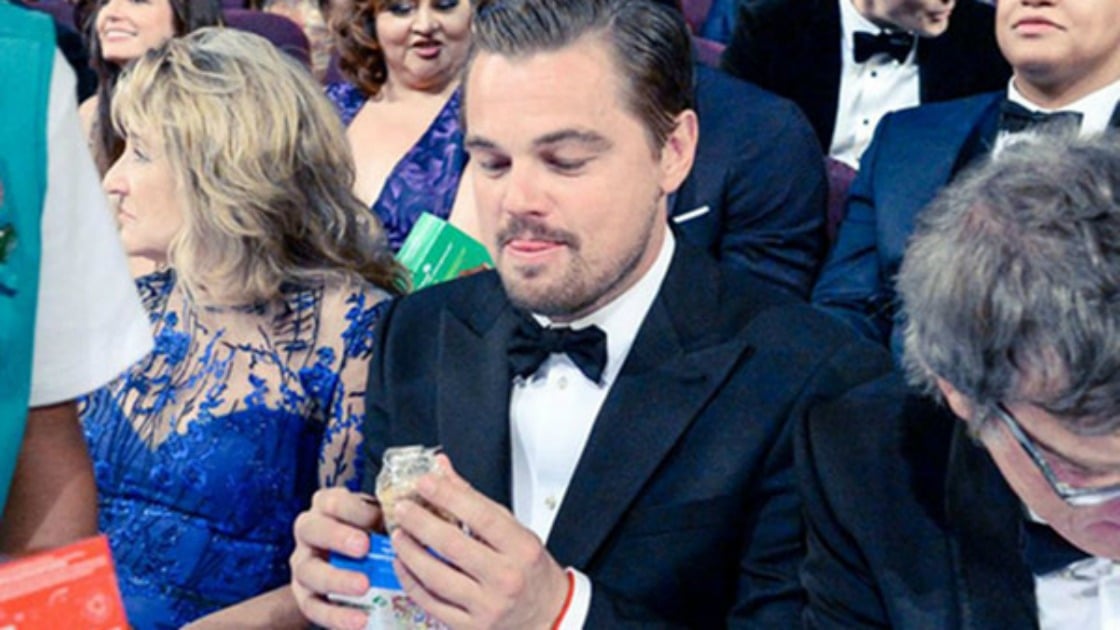 If winning an Oscar is on your bucket list, it might be time to set aside a couple of dollars and take a leaf out of Leonardo DiCaprio's book.
After being snapped eating Girl Scout cookies at last week's Academy Awards ceremony, one New York Girl Scout troop is encouraging the masses to get onboard the cookie train and "Be More Like Leo".
Buying their product, the girls reason, increases your chances of winning an Oscar.
At a recent cookie stall, the Suffolk County troop displayed this very clever sign: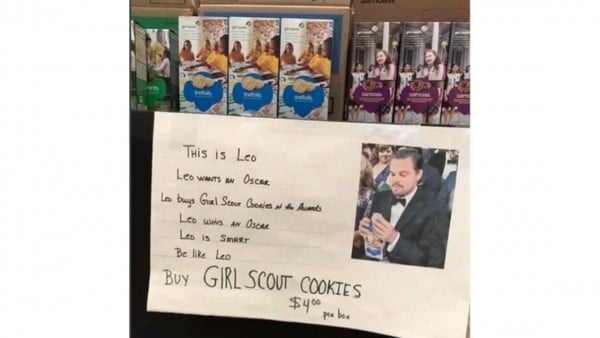 They do make a pretty good argument.
Leo didn't buy girl scout cookies the other times he was nominated.