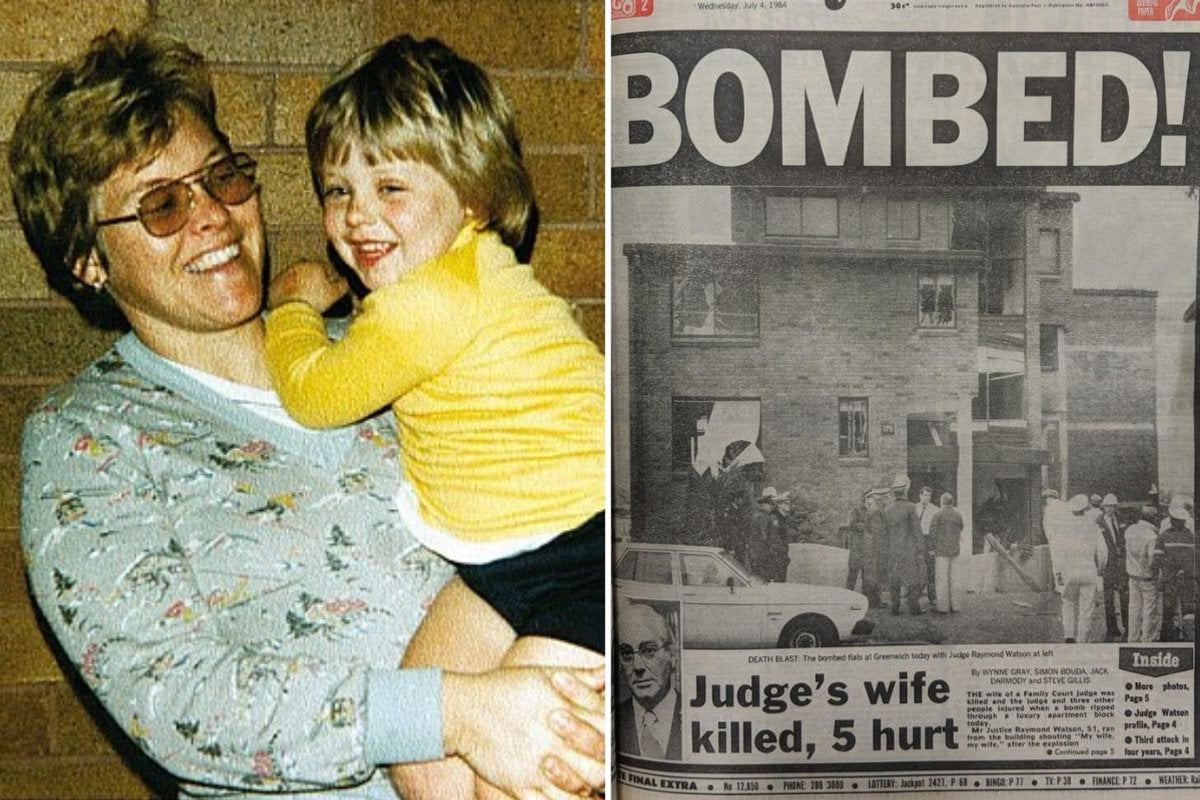 This post discusses domestic abuse and might be triggering for some readers. 
The marital home of Andrea and Leonard Warwick in Casula, Sydney, was her prison and his fortress. 
A place where the mother-of-one was isolated from her friends and family, locked inside her own house and increasingly abused until it got so violent she had to flee for her life.
On Andrea's birthday one year, her sisters came over to the house with a cake. Andrea defied Leonard's orders not to let them in for a celebration, and afterwards, she was punished. 
Wearing his big, heavy fireman boots, Andrea says he stomped on her arm repeatedly, leaving imprints so deep she couldn't pick up their daughter. 
LISTEN: To Debi Marshall talk about the Family Court murder case. Post continues.
It was the final straw. Andrea fled, moving back in with her brother and father in a nearby suburb. 
Their divorce proceedings kicked off in the newly instated Family Court of Australia in 1980. 
Leonard was furious. Prior to the court's introduction in 1976, there was no such thing as a 'no-fault' divorce. 
The first judge appointed to the Warwicks' case was Justice David Opas, a strict man who was fed up with Leonard Warwick defying court orders. He denied him access to his daughter for a month.
"You won't have to worry about him any more, because he won't be there much longer," Warwick told Andrea after that court session.
"Is he going on holidays?" she replied.