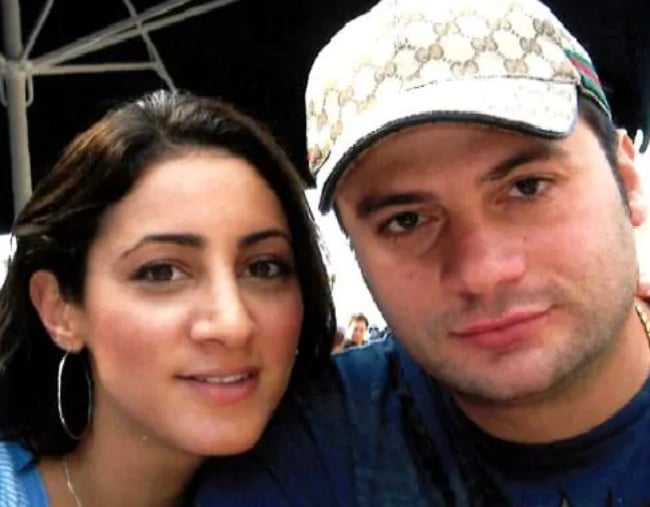 -With AAP
1. Mum recalls the moment she stabbed her partner in 60 Minutes interview.

Lena Kasparian has recalled the night she accidentally killed her partner Marc Zartarian in self-defence as her children "screamed" and tried to protect her.
On 1 May 2011 the couple were at a family party, but had to leave early because Zartarian was drunk.
Kasparian told 60 Minutes reporter Tara Brown that her partner was "out of control". Fearing he might become violent, she rushed her two children inside and told the 33-year-old to calm down outside.
Concerned that his yelling and trying to kick the door in was causing a scene neighbours would talk about, she let him in.
"I remember the look on his face it just wasn't him anymore."
Kasparian said up until that point in their 10-month relationship her partner had never been physically violent with her. That night he slapped her then grabbed a saucepan and began beating her over the head with it.
Her three-year-old son and five-year-old daughter had heard the fight and came in to try to help her.
"I'll never forget my kids screaming."
"Having my son wrapped around my leg screaming and crying and my daughter trying to protect me, kicking Marc from behind telling him, 'Leave my mummy alone.'"
When Zatarian lost his grip on the saucepan, Kasparian took the opportunity to find something to defend herself with – a knife.
"I grabbed it. Just held it up to my chest and I said, 'Stay away from me.'"
"He saw the knife in my hand. He started pacing and chest out, and he just kept saying, 'All right, stab me. Go on, stab me. Do it. Do it.'"
Kasparian said Zatarian stepped forward and the knife pierced his chest – just 14 millimetres.
"…And I think he felt some sort of cut, and we just looked at each other with this gasp."