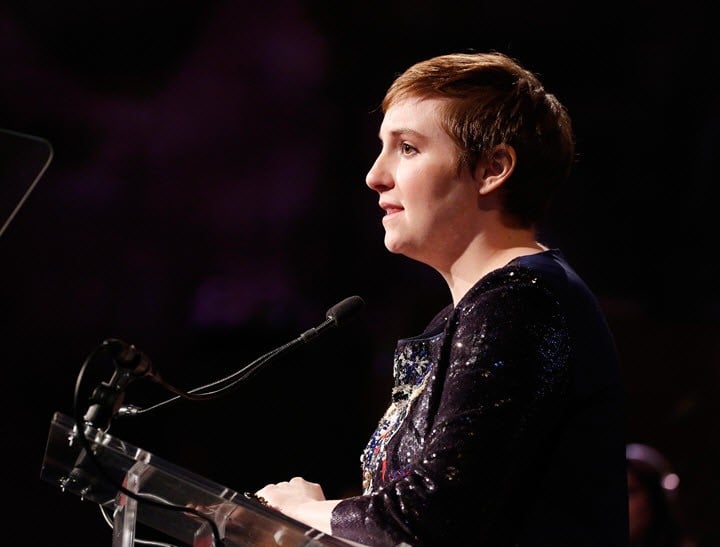 Bravo, Lena Dunham.
Lena Dunham used her award acceptance speech at Variety's annual Women in Power luncheon to speak openly  about her sexual assault.
The 28-year-old creative genius/feminist/Girls creator was honoured at the lunch for her work with a foundation called GEMS – Girls Education and Mentoring Services.
It's not the first time Dunham has spoken of the assault.
In her memoir, Not That Kind of Girl, Dunham wrote about the night she was raped in college.
But speaking about it in front of a room full of women she admires, Dunham's words were honest, emotional and raw.
"When I was raped, I felt powerless," she said.
"I felt my value had been determined by somebody else, someone who sent me the message that my body was not my own and that my choices were meaningless.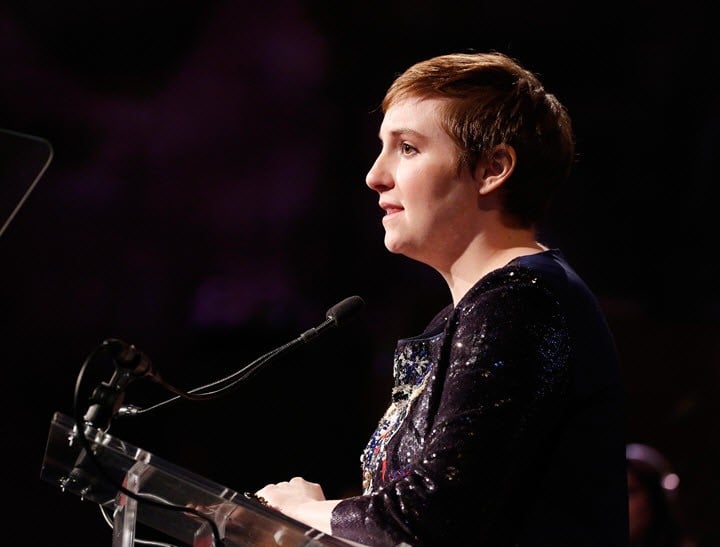 "It took years to recognise that personal worth was not tied to my assault, that the voices telling me that I deserved this were liars. So as a feminist and a sexual assault survivor, my ultimate goal is to use my experience, my platform, and, yes, my privilege, to reverse stigma and give voice to other survivors."