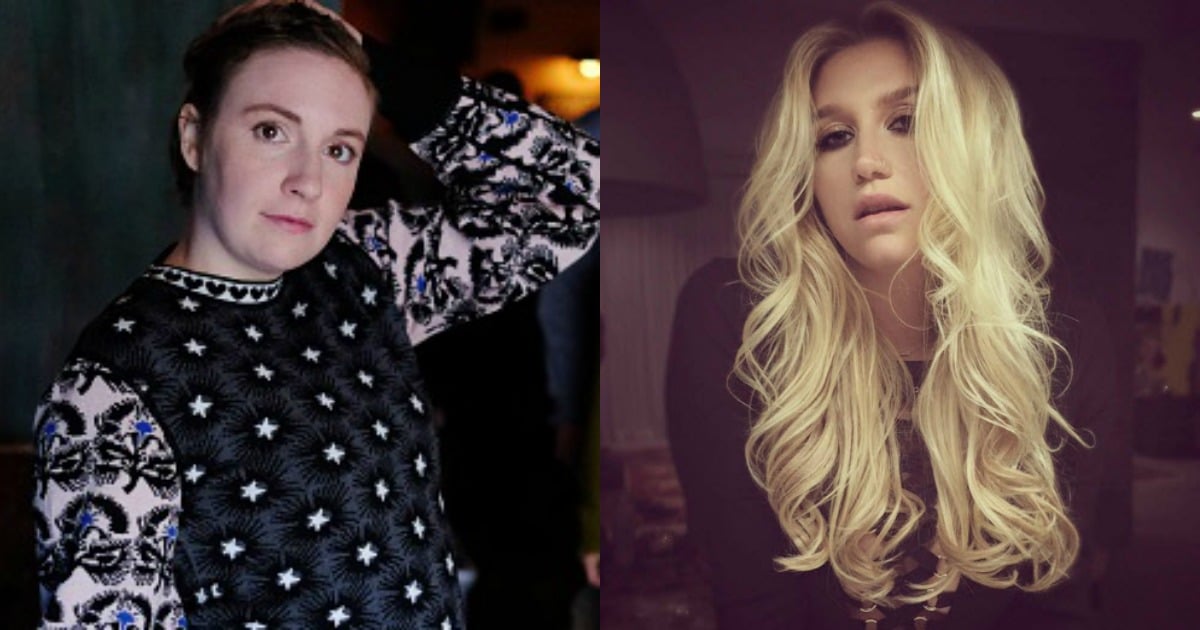 Kesha has been indefinitely silenced but her voice has never been louder, says Lena Dunham.
In a blistering essay published on her website Lenny, the Girls creator has slammed the court ruling to keep the singer locked in a record contract with Dr Luke (Lukasz Sebastian Gottwald), the man who she says raped and abused her for a decade.
Dunham writes over feeling physically ill over the outcome of Kesha's case, saying she experienced the "special brand of nausea that comes when public events intersect with your most private triggers":
"Imagine someone really hurt you, physically and emotionally. Scared you and abused you, threatened your family. The judge says that you don't have to see them again, BUT they still own your house. So they can decide when to turn the heat on and off, whether they'll pay the telephone bill or fix the roof when it leaks. After everything you've been through, do you feel safe living in that house? Do you trust them to protect you?"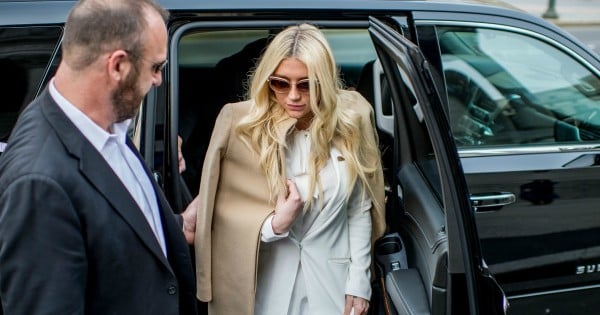 For Dunham, the above example isn't just what's been done to Kesha by Sony and the judge who handed down the decision, but to every victim of abuse trapped by a justice system that continually privileges the reputations of men above the well being of women.
"What's happening to Kesha highlights the way that the American legal system continues to hurt women by failing to protect them from the men they identify as their abusers," she writes, expanding on the essay's title "Why Kesha's Case Is About More Than Kesha".
"These women deserve better. They do not choose to have their reputations pilloried and their characters questioned as a tactic for getting what they want. What if we realize that the women who come forward have everything to lose, whether they're pop stars or single mothers?"
Since coming forward, Kesha has dealt with a barrage of aspersions on her character underpinned by questions about the timing of her allegations and the lack of physical evidence to support them.
Talk show host Wendy Williams basically spouts every one of them in this absurdly offensive segment on her show:
Thankfully she has also found support, not only from her fans, but also from her fellow entertainers. Lorde, Lady Gaga, Demi Lovato and Taylor Swift have all made public statements on the case.
Swift went as far as donating a quarter of a million dollars to help her manage her ongoing legal costs.
A response Dunham describes as "truly heartening".
"We are not scared any more of losing what we worked for, of being branded hysterical or difficult, of being targeted and silenced by men in power," she writes, adding that soon "no one will accept shame and fear as the status quo".
"It wasn't long ago that women in the public eye didn't have a loose-enough leash to reach out and support one another, for fear of losing all they had worked so hard to create. Instead they quietly watched on their televisions, hoping they wouldn't be next. Those days are over. They are fucking done."
She signs off with: "Lena Dunham is mad as hell and she's not going to take it anymore."
You can read the piece in full on Lenny.