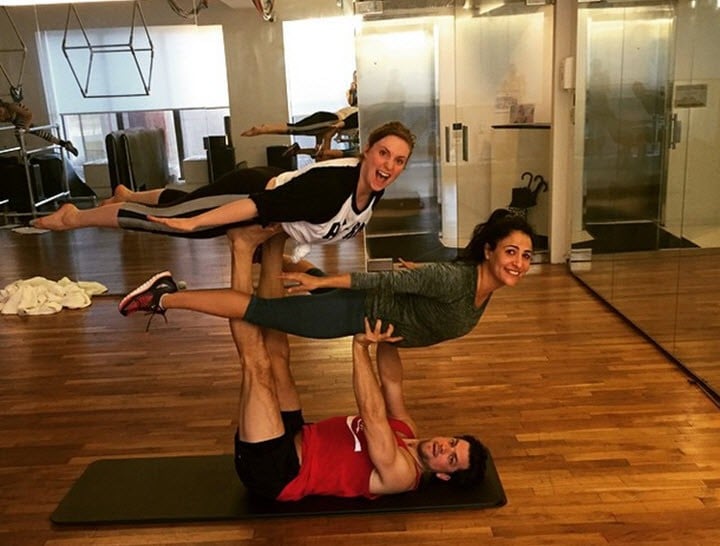 Lena Dunham exercises her brain.
'Girl' and grown woman Lena Dunham says exercising has helped her cope with her mental health issues.
The actress, 28, took to Instagram to post a workout selfie – but was careful to note that she's in it for the mental benefits, not the aesthetic.
Decked out in "Florida mom inspired" gym gear of camo leggings and a yellow crop top, Dunham, 28, posted the picture along with a caption detailing how exercise has helped her manage her anxiety and OCD.
She notes that while it's "mad annoying" to be told to exercise when you're suffering from mental health issues, she's been reaping the benefits of her new regimen.
"Promised myself I would not let exercise be the first thing to go by the wayside when I got busy with Girls Season 5 and here is why: it has helped with my anxiety in ways I never dreamed possible," she wrote.
"To those struggling with anxiety, OCD, depression: I know it's mad annoying when people tell you to exercise, and it took me about 16 medicated years to listen. I'm glad I did. It ain't about the ass, it's about the brain. Thank you @tracyandersonmethod for showing me the light (and @bandierfit is where I bought my Florida mom inspired workout look.) #notsponsored#stillmedicated."