When Leighton Meester first bellowed into our homes, her words were terse, her character bratty ("Haven't you heard? I'm the crazy bitch around here") and her fashion high-end.
The crown of her head was almost always adorned in a headband of sorts, her legs in white tights, her hands covered in gloves. The semblance was money and a lot of it.
She was Blair Waldorf, the Gossip Girl star and anti-hero for millions of teenage girls; bitchy but likeable, high-maintenance but loyal, stubborn but passionate.
Such is the reality of having your breakout role become a pop culture icon, over the coming years, the public would struggle to separate the actress from the acting. Early magazine profiles of Meester were awed by the fact the actress was nothing like the character she played.
GQ noted, wondrously, that Meester was "free from pretension" in 2009. That same year, Cosmo wrote she is "surprisingly unsnotty" and – I quote – "SO not a bitch…!" When Byrdie profiled her last year, journalist Amanda Montell made note of the "juxtaposition between Meester's natural self and the glitzy characters she's played on screen".
There were others, of course, more explicit: "Leighton Meester's Low-Key Style Would Horrify Blair Waldorf," or "Leighton Meester's Go-To Legging Look Is Very Anti–Blair Waldorf".
The consensus was one, the same and loud: Leighton Meester was nothing like her iconic character Blair Waldorf. Meester, the woman who brought Waldorf to life so spectacularly, came from a different realm in a different world in a different time.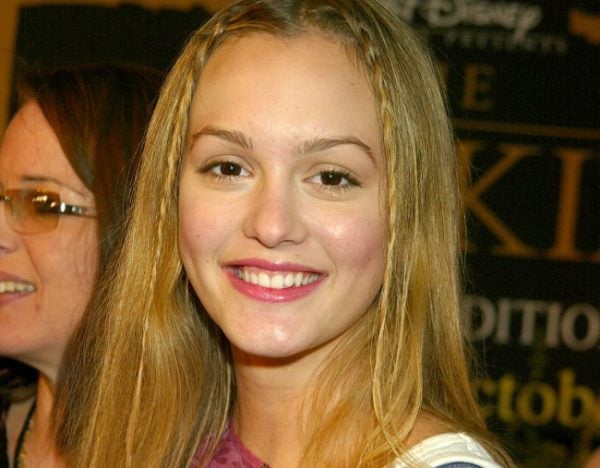 Meester, now 31, was born in 1986 while her mother was in prison. In 1983, her mother, Constance, was arrested after helping smuggle shipments of marijuana out of Jamaica. Constance's then boyfriend (Meester's father) was part of the smuggling ring, as was her sister and her father.
New York Magazine reports after their arrest, Constance's sister broke out of prison, becoming the first woman in America to find herself on the U.S. Marshals 15 Most Wanted List.
Meester was born in hospital, she has clarified in many interviews, rather than within the confines of a prison cell. Her mother, however, had to serve sixteen months in federal prison after her birth and Meester was transferred to a halfway house for three months. After that, she was sent to live with her grandmother until her mother's release. Her parents soon divorced.