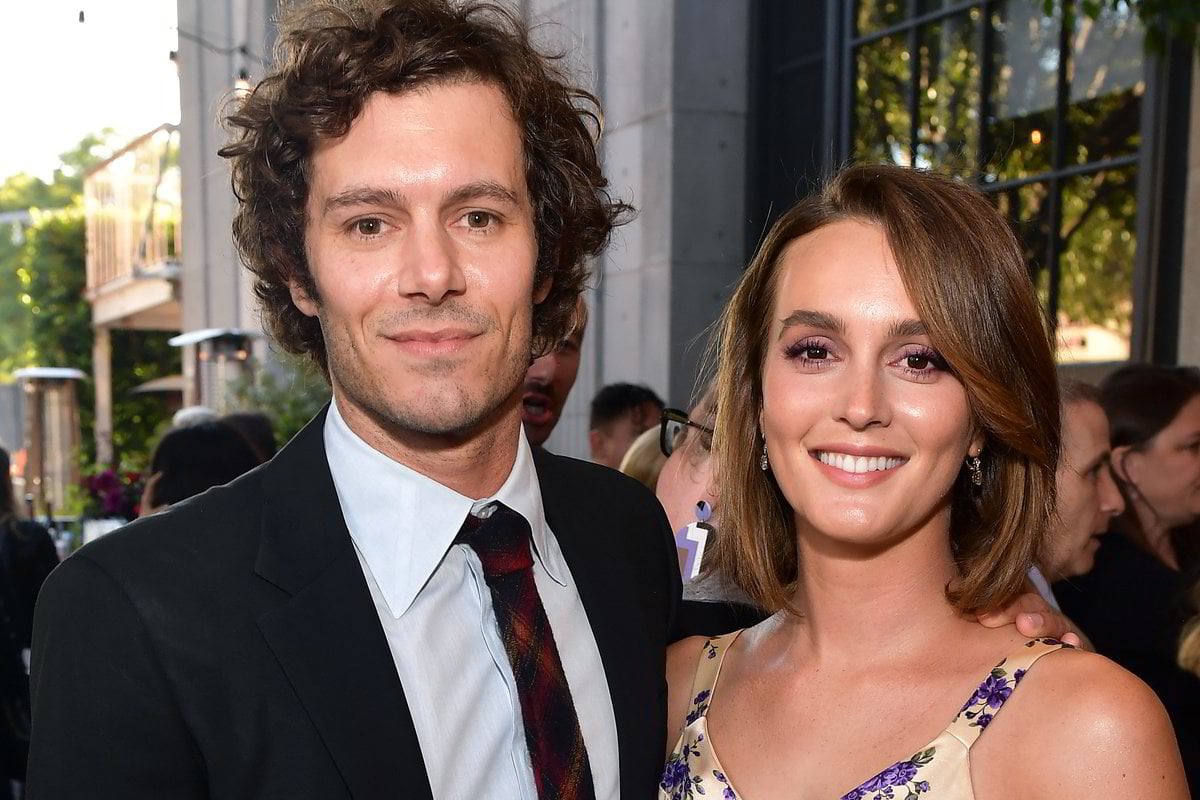 Actors Leighton Meester and Adam Brody were respective teen stars in their own right - Meester best known for playing Blair Waldorf on Gossip Girl and Brody as Seth Cohen on The O.C.
Then in 2014, Meester and Brody surprised the world and married one another, and have since welcomed two children.
But it wasn't a picture-perfect romance from the beginning. Because when the pair first collided in the mid-2000s, Brody wasn't 100 per cent sure if Meester was the woman for him. He initially confused the actor with her role as Gossip Girl's 'Queen B' - a mean-girl who was a vindictive and spoilt teenager. 
Here's everything we know about the couple, including Meester's challenging childhood, how they first met and all that has happened since.
Watch: Leighton Meester in Gossip Girl. Post continues below.
Leighton Meester's childhood was worlds away from Gossip Girl.
Leighton Meester was born in 1986 while her mother was in prison. In 1983, her mother, Constance, was arrested after helping smuggle shipments of marijuana out of Jamaica. Constance's then-boyfriend (Meester's father) was part of the smuggling ring, as was Constance's sister and her father.
New York Magazine reports after their arrest, Constance's sister broke out of prison, becoming the first woman in America to find herself on the U.S. Marshal's 15 Most Wanted List.
Meester's mother had to serve sixteen months in federal prison after the birth and Meester was transferred to a halfway house for the first three months of her life. After that, she was sent to live with her grandmother until her mother's release. Her parents soon divorced.
"My family has a crazy history. Probably the craziest I've ever heard of," she told Marie Claire in 2012, giving a rare insight into her childhood. "I look back now and I see it in a nice light. It wasn't uncomplicated, but I played outside, I went to the beach. There were happy, fun times."
"My mum lived through a lot before I was born, and I can't judge her on that. She and my dad are good people. Look, I could've turned out a lot worse."