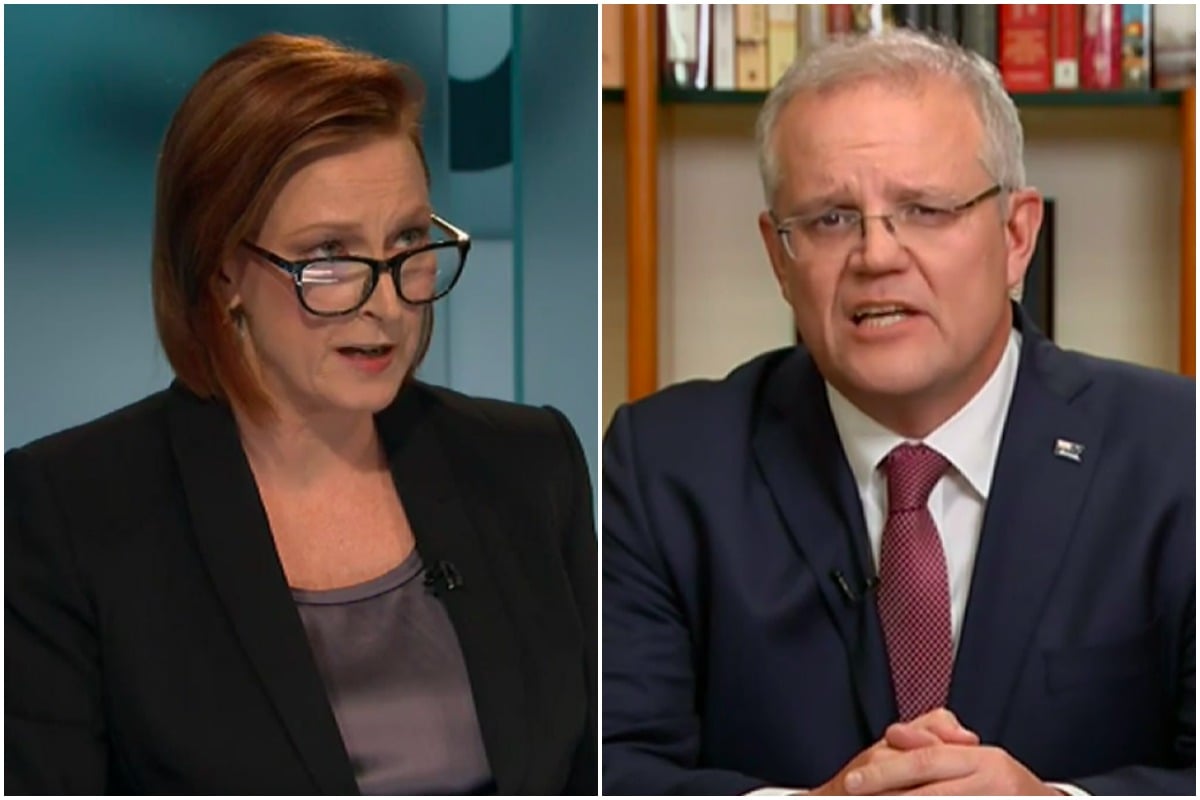 If Scott Morrison was under the illusion he'd be able to question dodge while appearing on ABC's 7:30 program, he would have got a rude shock last night.
Host Leigh Sales has been praised for grilling the PM on several issues from the economy to the sports grants saga, refusing to take his "politician's answers", while challenging him on his responses.
The seasoned journalist opened the heated interview with the very pointed question: "Is the combination of coronavirus and the bushfires going to drive Australia into a recession?"
WATCH: Here's a snippet of their chat as it heated up. Post continues after video. 
The Prime Minister responded, "I'm not getting ahead of these issues". He then added coronavirus was a health issue first and foremost, but that it would of course have economic ramifications that the government would respond to in a "targeted, measured and scalable" way.
But Sales dug her heels in, suggesting the federal government didn't have a plan for the economy full stop.
"How is it possible that you don't have an economic centrepiece beyond a slogan for jobs and growth?" she asked him.
"Well, I completely reject that," Morrison replied.
"Let me run through some of it with you. You have done nothing on IR or superannuation, nothing on GST reform, nothing big on company tax reform, no target for emissions reduction beyond 2030, business leaders feel there is no agenda," Sales responded.
The interview turned even more heated when the topic turned to emissions reductions.