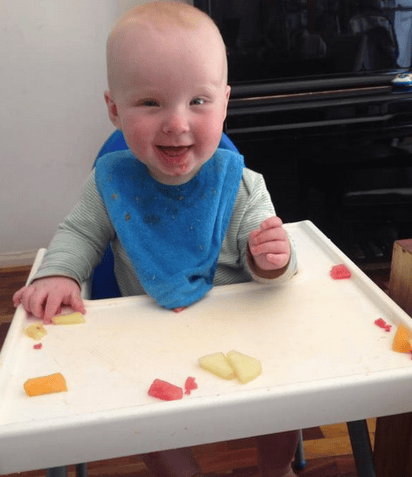 We love Leigh Sales.
Not just because she's one of the most talented journalists we know. But also because she's not afraid to tell it like it is.
In September last year, the ABC host returned to work after taking six months off to care for her newborn son, James, and her two-year-old son Daniel.
It'd be easy to think the 41-year-old has everything sorted. But in a recent interview with The New Daily, Sales admitted she's more like the rest of us that we might think.
SpSales revealed that like many new mums she struggled to accept how pregnancy had changed her body – a fear obviously not helped by the fact her job is on prime-time TV.
"I felt I looked fat," she said, laughing.
Sales also said the media's fixation with pitting her against her colleague, Sarah Ferguson, was hurtful– and not a particularly progressive step for women with high-profile careers.
Read more: The one where Leigh Sales schools Tony Abbott in the Westminster system.
On the day she was set to return one Fairfax headline read, 'Spotlight on Leigh Sales as she returns to 7:30'. Another journalist, Nick Galvin, wrote, "All eyes will be on journalist Leigh Sales tonight as she slips back into the hot seat of the ABC's 7.30 program after a six-month stint on maternity leave. Far from just keeping the seat warm, Ferguson won widespread acclaim for an incisive interviewing style that made more than one politician appear distinctly uncomfortable."
The implication was clear: Sales should watch her back.
"Articles on my first day back critiquing my work put me under a crazy amount of pressure," Sales told  The New Daily.
"It just sent a bad message to women generally. I'd come in behind Kerry O'Brien and had a whole period where I had to prove myself. I felt like I had to prove myself all over again.
"It was tiring. I had a two-year-old and six-month-old."
It was a far cry from the enthusiasm with which she shared her 'returning to work' news.  On the day she took the reigns back from Sarah Ferguson, Leigh tweeted, "Well it's time. See you at #abc730 tonight. Saying goodbye to this delicious little ball of fluff," accompanied with a picture of her and her new bub.