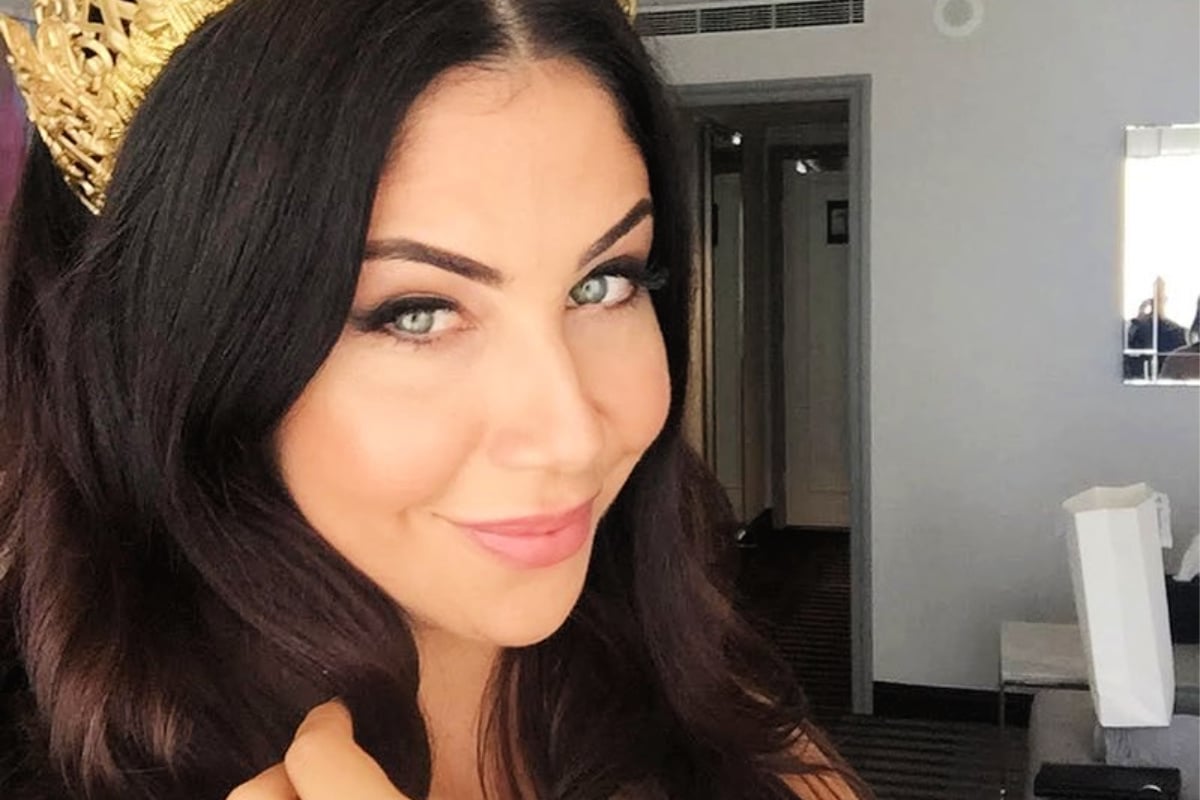 Stop any woman on their way out of a Mecca store and there's a good chance they'll say 'Leigh Campbell made me do it'.
As a beauty editor with more than 15 years experience, Leigh has built a loyal following by helping us wade through the mountains of beauty products out there, sorting the meh from the you must buy this now.
As Mamamia's Executive Editor and the host of Australia's largest beauty podcast You Beauty, Leigh's been asking influential and interesting Aussie women to open up their beauty bags and share the products they reach for everyday. All the while, she refused to do the same.
Side note – a makeup artist showed us how to contour with our fingers in just a few minutes. Check it out in the video below, post continues after video.
Now, Leigh's on maternity leave looking after her newborn (you can hear all about Leigh's birth story on the This Glorious Mess podcast here), but before she left, we forced her into our podcast studio and demanded she give us her ultimate beauty list.
Look, she wasn't happy about it. In fact, she compared selecting her favourite beauty products to asking one to pick a favourite child.
But we made her do it anyway.
So, after years of swiping and swatching thousands of products, here are the 26 skincare, makeup, hair and body care products Leigh always comes back to.
P.S. You can listen to Leigh's full In Her Bag interview on the You Beauty podcast below. Post continues after audio.