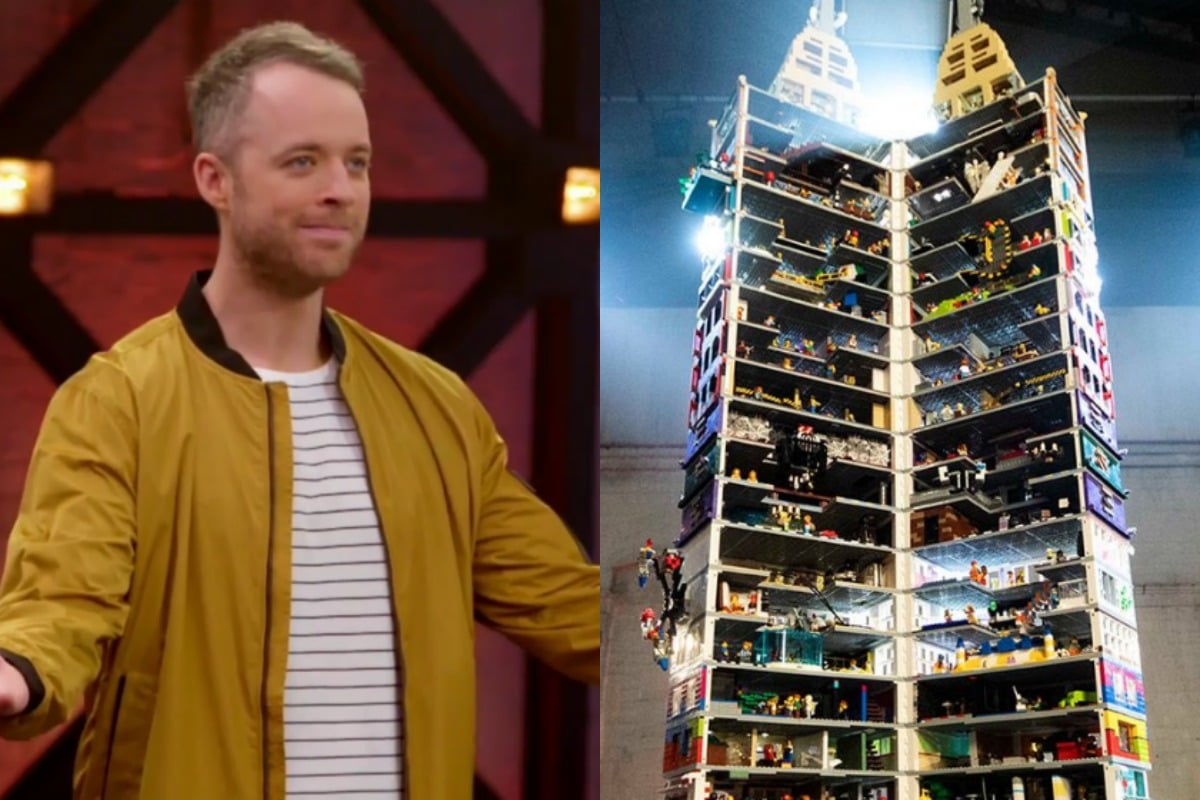 In a twist precisely no one saw coming, the best show on Australian television right now is about adults building very exciting things with blocks.
One month ago, we were salivating over people cheating on each other while yelling "YOU AIN'T NO KING DING-A-LING" and pouring alcoholic beverages into each others… eyes.
That's where we were at as a civilisation
We weren't proud, but we were happy, and when Married at First Sight came to an end, no one quite knew what the hell we were meant to do.
Who knew that people giggling over Lego, and listening to the expertise of Australia's only Lego Certified Professional (which we didn't know was a thing until we all became Lego experts exactly three weeks ago) Ryan 'The Brickman' McNaught, could fill that hole.