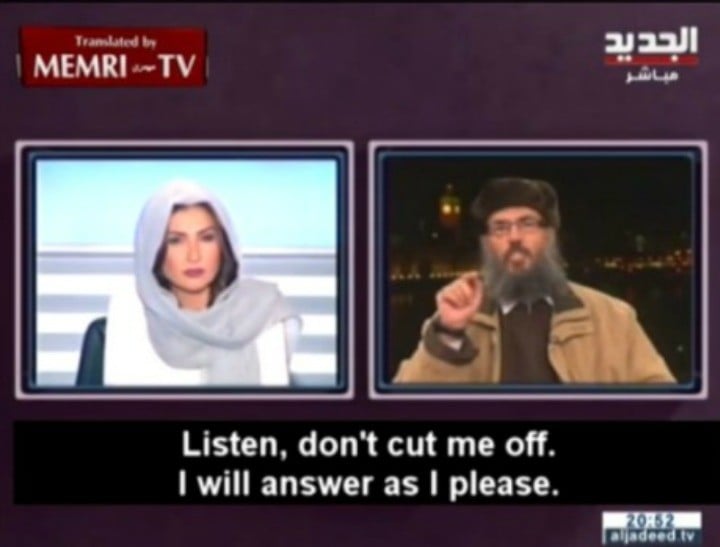 Lebanese TV Journalist Rima Karaki cut short her interview with Islamist Sheik after he said it was beneath him to be interviewed by her because she's a woman.
Rima Karaki is receiving widespread praise after shutting down an interview with a Sheik who told her it was "beneath me to be interviewed by you. You are a woman…"
The London-based Sheik, Hani Al Seba'i, was meant to discuss the wave of Christians joining ISIS but instead went off on a historical rant.
The segment turned nasty when Karaki tried to draw the interview back to the topic at hand, angering Al Seba'i.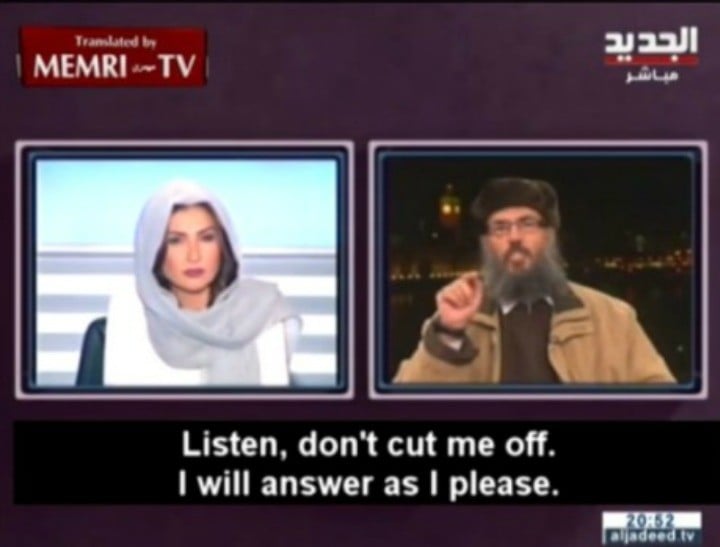 The incident coincides with International Women's Day and is getting plenty of attention due to the strength and professionalism Karaki displayed in handling the situation.
"Please don't get all worked up. We respect you and know you want to give a complete answer," Karaki said, as she tried to calm the Sheik down.
Read more: The situation in Syria is now the worst humanitarian crisis since WWII.
However, Al Seba'i instead became increasingly argumentative and continue shouting he would answer as he pleased.
Karaki then made it clear she would not accept his abuse.