Introverts unite!
But also, let's not because that would be terrifying.
Anywho, you can soon buy a 'leave me alone' jumper to help you get through all those awkward social gatherings and what not.
Ruth Grace Wong created the jumper as a bit of a joke in 2017. But then her creation went viral and she submitted the idea to Betabrand.
Betabrand made and sold 350 of the sweaters and Ruth realised she actually had a clever business idea on her hands… and over her face.
So, she officially launched the 'Leave Me Alone' sweater kickstarter in March this year.
It's… it's… an introvert's dream.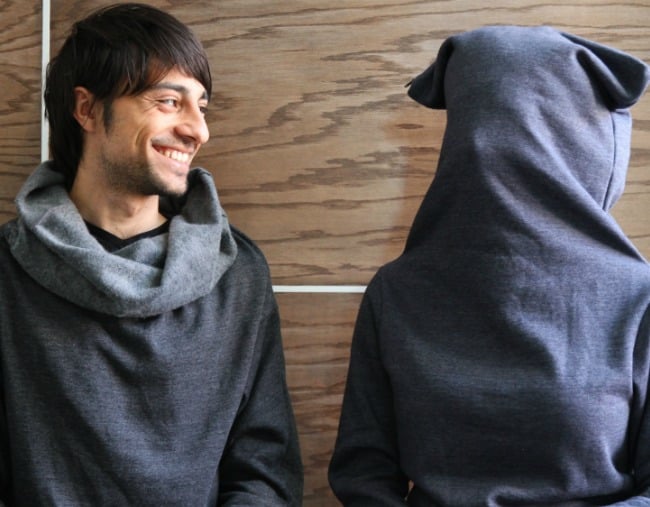 The jumper features cosy cuffs with thumbholes, side-seam pockets, and it easily zips from a cowl neck to the full 'leave me alone Carol, I've had enough of your sh*t'.
So next time your co-workers are annoying you or you've had enough of all that family time at Christmas lunch, you can just zip up and enjoy that sweet, sweet solitude.
It's also perfect for when someone's talking to you in a bar and not picking up on your less than subtle f**k off vibes. Or when you just want to get a laugh out of your co-workers... because novelty things are the funniest.
I'll take five, pls.