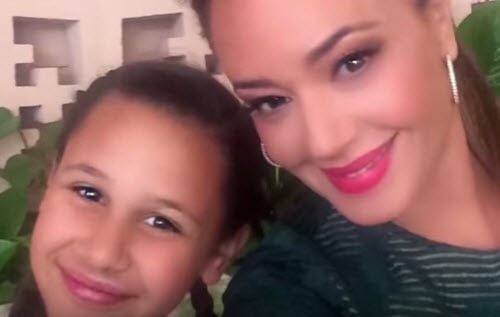 She's been labelled "Suppressive" and completely ostracised by the church, but Leah Remini isn't backing down.
Now, former King of Queens star Leah Remini is set to release a tell-all book called Troublemaker: Surviving Hollywood and Scientology that details her 30+ years in the church, as well as its influence and power over other celebrity members.
The elusive Church of Scientology is no stranger to celebrity controversy. The public escape of actress Katie Holmes with daughter Suri had many questioning what exactly goes on in this secretive religion that is home to many stars.
Speaking out is not viewed kindly and according to the Daily Mail, Remini is expecting a lot of backlash, as well as lawsuits, after this book is published. It reveals well-known celebrities' involvement in the church, including Tom Cruise, Katie Holmes, John Travolta and Kirstie Alley.
Part of the book's description reads:
"Leah Remini has never been the type to hold her tongue…

That was never more evident than in 2013, when Remini loudly and publicly broke with the Church of Scientology. Now, in this frank, funny, poignant memoir, the former King of Queens star opens up about that experience for the first time, revealing the in-depth details of her painful split with the church and its controversial practices.

Remini spent time directly with Cruise and was included among the guests at his 2006 wedding to Katie Holmes.

But when she began to raise questions about some of the church's actions, she found herself a target. In the end, she was declared by the church to be a threat to their organization and therefore a 'Suppressive Person,' and as a result, all of her fellow parishioners — including members of her own family — were told to disconnect from her. Forever."
Remini has been vocal about her time in the church since she left.
Appearing on the talk show Ellen in 2013, she spoke about the difficulty in leaving, explaining that friends were no longer able to speak to her because of the decision.
Post continues after video:
She has consistently emphasised that a large part of her decision to leave was because of her daughter, Sophia's, involvement in the church.