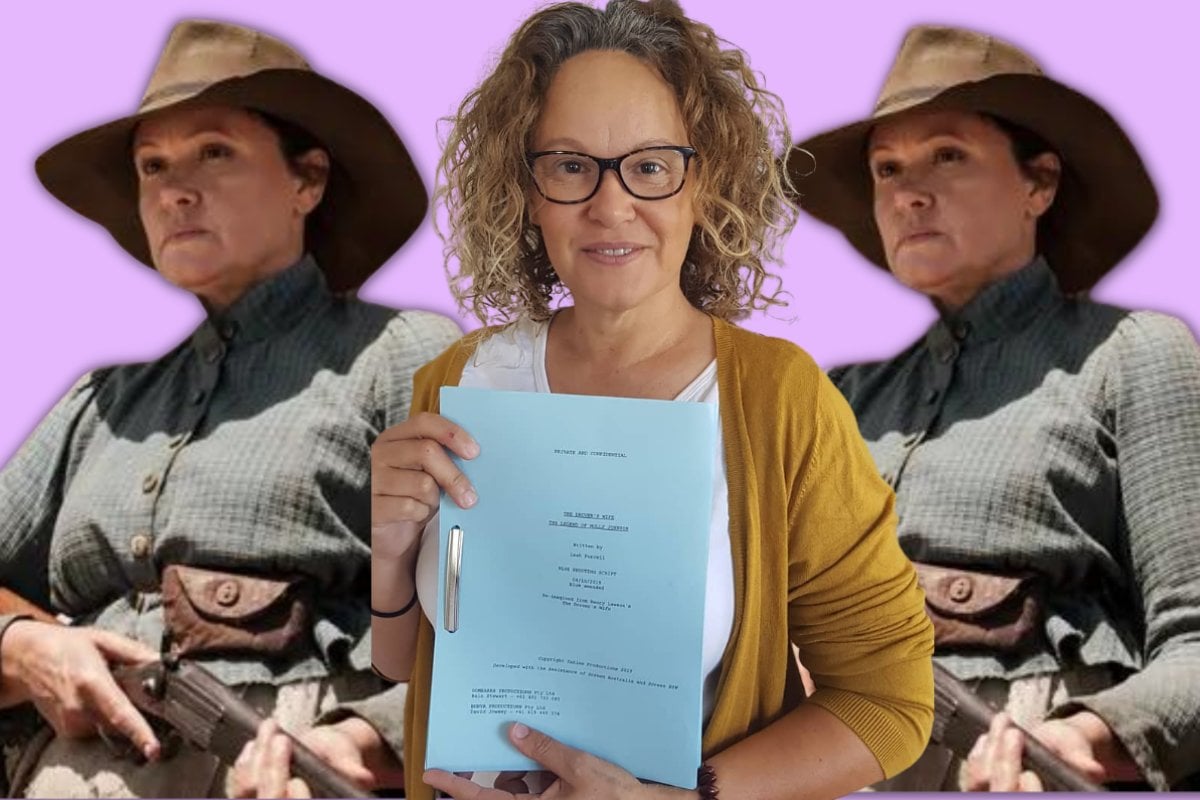 The following contains spoilers for The Drover's Wife: The Legend of Molly Johnson.
When Leah Purcell was five years old, her mother read her a story she would never forget. The story was called The Drover's Wife.
Written in 1892 by Australian author Henry Lawson, the tale was about a woman living in the Outback with her four children while her husband was away droving.
Years later, Purcell would adapt Lawson's short story into an award-winning, critically acclaimed play. She would then write a bestselling book based on her play.
Now there's a feature film: The Drover's Wife: The Legend of Molly Johnson.
Watch the trailer for The Drover's Wife: The Legend of Molly Johnson. Post continues below.
Just what is it about this particular story that has moved and enraptured Purcell so much for her to adapt it into three different mediums?
"I think it was the first story where I could use my imagination," the 51-year-old tells Mamamia. "I saw myself as that little boy [in the book] and I saw my mother as the drover's wife. Because it was only us at home. Even though I'm the youngest of seven, they'd all moved out and got on with their lives.
"We had a wood heap and so my mother taught me to split logs. She taught me how to stack a wood heap but she would say 'don't stack it hollow'. Otherwise the snakes will get under.
"There was loneliness in her life. My father wasn't around. She was the man of the house, the woman of the house. She was my mother. She was my father. So I saw myself in that book."
In Purcell's expanded vision of Lawson's work, the drover's wife - Molly Johnson (played by Purcell) - is a much more complex character in an infinitely more complex world.
Set in 1893 in Australian Alpine Country of the Snowy Mountains, a heavily pregnant Johnson struggles to take care of her children. When a fugitive Aboriginal man, Yadaka (played by Rob Collins), happens upon her property, her whole world changes.