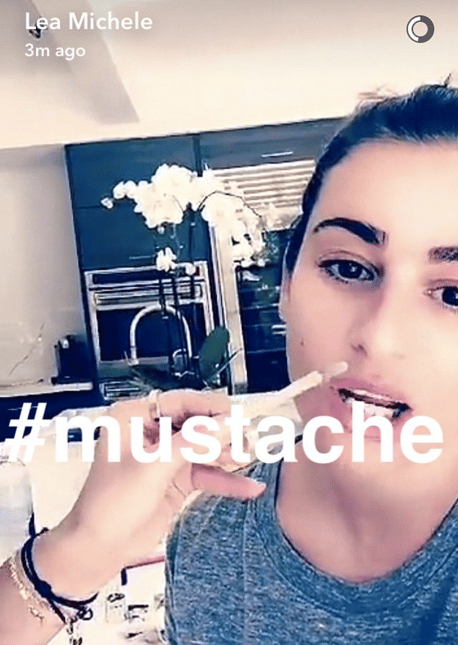 Lea Michele: we love you.
The star of Glee jumped on Snapchat over the weekend and gave us a sneak peek into her beauty routine. Salad, gym class, and uh, facial hair removal.
In a move that would have most women squealing in horror, Lea snapped herself getting her eyebrows and moustache waxed at home on Sunday morning. Makeup free. Moustache. Wow.