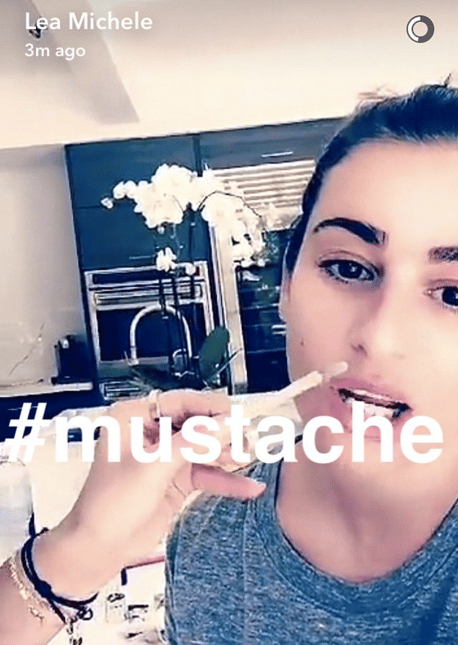 Lea Michele: we love you.
The star of Glee jumped on Snapchat over the weekend and gave us a sneak peek into her beauty routine. Salad, gym class, and uh, facial hair removal.
In a move that would have most women squealing in horror, Lea snapped herself getting her eyebrows and moustache waxed at home on Sunday morning. Makeup free. Moustache. Wow.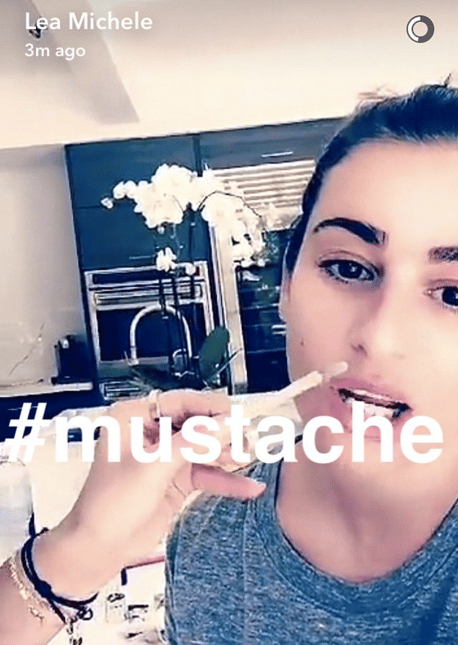 With the hashtag #moustache plastered over a shot of her having the hot wax applied to her lip (are your eyes watering yet?) Lea still managed to joke with her fans.
"This is the real beauty, you guys," she says with a wry grin,"this is what happens when you're half Jewish, half Italian!"