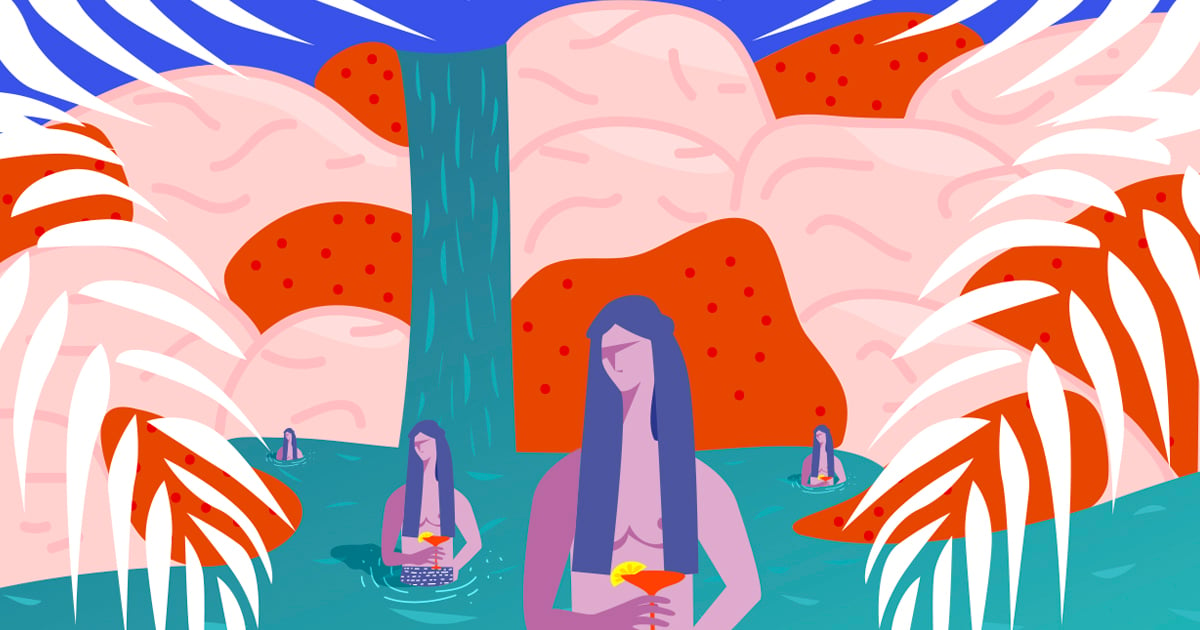 Image: supplied.
Northern NSW based illustrator and designer Leanne Bock creates a bright, fun, colour blocked art under her ulter-ego artist name, Le Riquiqui (pronounced LerEE-kee-kee).
Le Riquiqui, who now creates prints and designs for a range of clients, began three years ago in France.
"I wanted to illustrate as an experimental side-project under a pseudonym, and loved the playful sound of Le Riquiqui, it means pinky finger and teeny-weeny. It felt right. I was the youngest in my family of five, and wanted to build something gradually from the very beginning, with it's own little personality, so voila je suis le riquiqui!" Bock tells me.
But before France, and Le Riquiqui, Bock began her creative life in Theodore, a small town in central Queensland, where she grew up, and would be forever found drawing when she was little. She was attracted to art, design, music and dancing like a magnet, and, after moving to Rockhampton to go to boarding school, she began studying art formally.