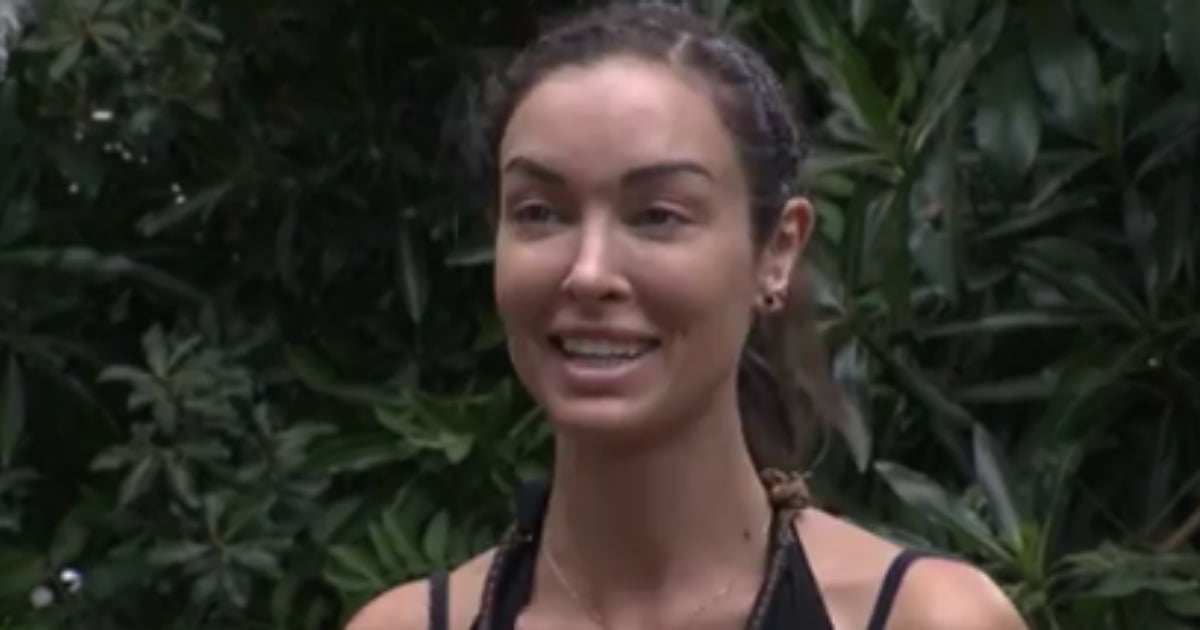 Our collective hearts broke tonight and our smiles diminished as our self-appointed Queen of the Jungle, Laurina Fleure, was booted out of the I'm A Celebrity jungle.
And it was, in the most cliched sense of the phrase, an absolute roller coaster ride for the former-Bachelor contestant.
From admitting to stripper-club days to having "former best friends" come out and dish dirt on you, Laurina proved to be one of the most polarising figures in the game and dominated a whole lot of our air time.
But upon leaving the jungle, Fleure has told the show she "loved" the experience and that it was "incredible".
In a rare a rare insight into the lessons she learned, Fleure acknowedged it wasn't all smooth sailing but that she made sure she took something from every down she hit.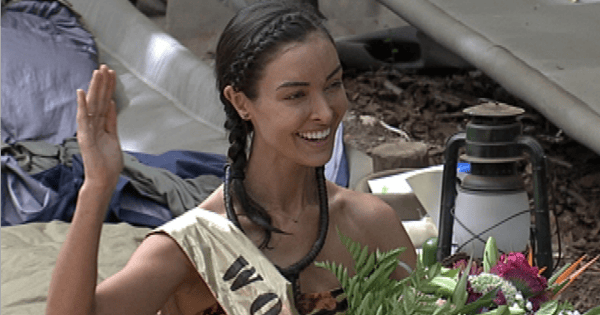 "There were so many ups and downs but by the end of it I really felt like from every down I took a lesson from it. I polished up some things about myself and I took something good from everything bad that happened."
When probed by co-host Julia Morris as to what prompted the change in attitude, Fleure denied she was a different person, but instead it was everyone else who grew to understand her.
"I'm still the same girl. I still sneak food into camp, I still question the rules and I still crack the shits when they give us tin spaghetti but I think it was actually the others who just came to get me," she said.
In particular, Fleure learned that her delivery when speaking would be crucial in making and breaking relationships.
WATCH the sneak peek of the moments they are reunited with their families. Post continues after video… 
"Even when I had something adverse to say which could've rubbed people up the wrong way, I just delivered it in a  less imposing way and it was so much more well-received," she told the program.
Despite acknowledging a few changes, Fleure stood by her belief that the biggest change of all was the other contestants coming to accept who she was.
"I'm still the same person, people just understand and accept me now.
"At first people are very judgmental and they assume you are one dimensional," she said.
And with that, we can agree. Laurina is definitely not one-dimensional.
Thank you - just by clicking on this and other content on Mamamia, you are helping to fund education for some of the world's most disadvantaged girls.
Together with our commercial clients and charity partner Room to Read, Mamamia's goal is to be funding 1,000 girls in school each and every day, by June 2020.
Learn more here about our ongoing mission to make the world a better place for women and girls.