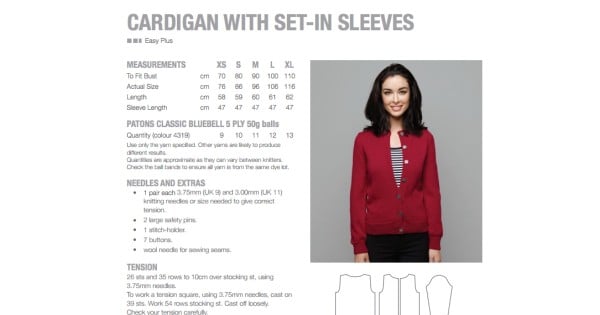 I quite like to think of the interwebs as a treasure trove, brimming with potential and hope and kooky weirdness.
So when a dear colleague yelled out to me across the office today, I was tingling with excitement. Has a celebrity named their offspring after an exotic Himalayan fruit, I pondered? Or has Hizzleswift confirmed their romance on social media with a pash snap? Or could it be that my favourite Bach alum – a cult icon Bach alum – has pledged an almighty allegiance to "five ply Merino wool"?
Yes, oh yes. It was the latter. Laurina Fleure, AKA the sassy queen who I have fallen in love with after watching The Bachelor AND I'm A Celeb, modelling "free classic cardigan" patterns for AusPinners.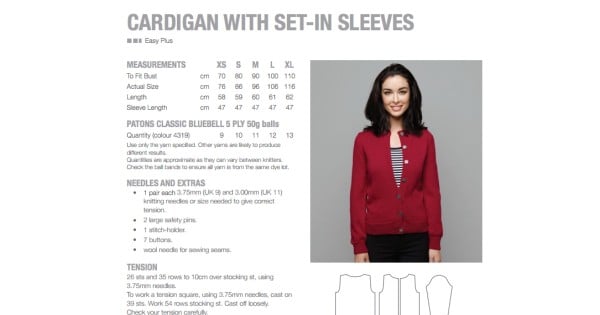 Of course, given that Laurina's positively gorgeous and has better skin than I did as a newborn, she's somehow managed to look freakin' fantastic in the advert, too. Which - just quietly - should be impossible given she's wearing a button-down burgundy knit that my nana would wear to Sunday church.
Judging by Laurina's glam insta I get the impression she doesn't wear that delightful cardi outside of work.. Post continues after gallery...
The glamorous life of Laurina Fleure.
I mean... I don't even know how to knit, and I'm finding myself wanting to make this "cardigan with set in sleeves". LAURINA JUST MAKES IT LOOK SO GOOD. AND COMFY. AND NECESSARY FOR ME TO KNIT RIGHT HERE RIGHT NOW. (Even though I'm supposed to be working and aforementioned knitting might get me fired. Still... I think it'd probably be worth it.)