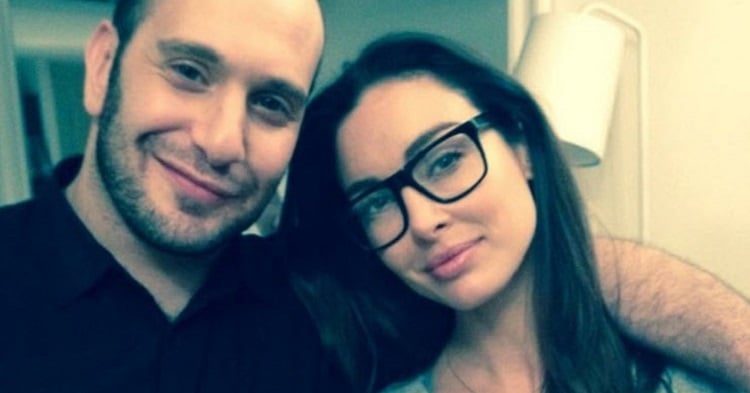 Laurina Fleure might be gone from our screens (for the moment) but the controversy surrounding her former best friend continues to unfold.
He had previously chosen to remain unnamed, but now it appears Mr Andrew Taza is willing to own up to his less-than-complimentary comments about the I'm A Celeb star.
In an interview with TheFIX, Taza says it all went down hill in 2014, when he posted a video of Fleure on New Year's Eve and she ended their friendship. "She said I was a a liability," Taza said.
Taza says it was after that Fleure began spreading rumours and negative comments about him. His answer? Fight fire with fire. In an interview with New Idea, Taza spoke about Fleure's pre-Bachelor days and the fact that she used to receive Centrelink payments (and?).
"I know it sounds a bit childish," he told TheFIX, "but I needed her to get a taste of her own medicine after spreading lies about me to mutual friends, stuff that was not true, and really petty lies." Taza wasn't willing to go into too much detail, but he did say there was one rumour in particular that upset him."There was a very bad one that is too horrible to to even say."
Taza said his interview was a method of "retaliation".
"I know [it's] stooping down to her level, but I'd rather stoop down to her level for her to realise what she does," he told TheFIX.
After leaving the jungle and re-entering society, Fleure became aware that her former friend had been speaking about her to the press. In an interview with Kyle and Jackie O last week, Fleure addressed Taza's comments and accused him of trying to"cash in on my glory". Fleure also said that Taza previously wished her "Good luck on the D list".
Catch just some of Laurina's jungle brilliance below (courtesy of Channel 10). Post continues after video… 
"Yes, I did say 'Good luck on the D list' because she was being a bitch," Taza told TheFIX. He said that he wanted Fleure to apoligise for spreading lies about him and when the conversation turned sour,  he "basically hung up on her".
It appears there is still plenty of bad blood between the pair, and you probably should expect a loved-up reunion anytime soon. "All I ever did was kiss the ground she walked on," Taza said.
"I'm totally happy she's out of my life. I'm now content because Laurina Fleure raised my anxiety and blood pressure levels ."
Ouch.