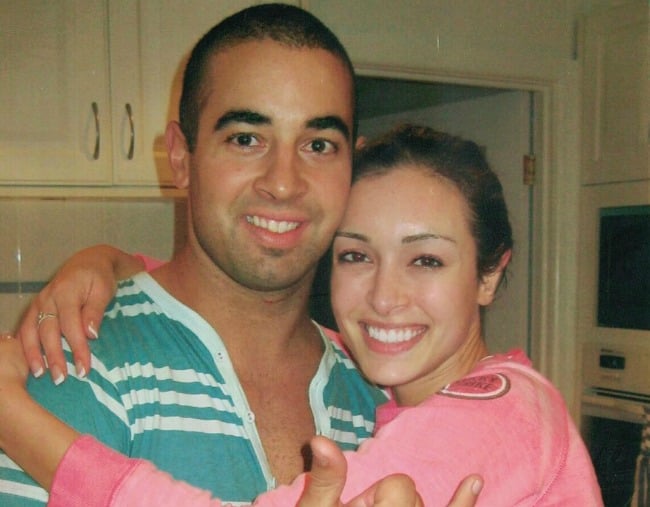 Laurina Fleure's exit from Bachelor in Paradise surprised everyone watching this week. As the 34-year-old later explained, she left because she needed time to grieve her brother Michael Shaun Fitzgerald, who took his own life just a month before she went on the show.
Now, the model and reality TV star has spoken of how she tried to save her brother before he died.
In an interview with Who magazine, Laurina explained that her brother, 36, had been struggling with anxiety and depression for years. Before he ended his life, Laurina had been in Europe – and, after being dumped – had gained a new outlook on life, one that she wanted to share with her brother.
Sometimes, it's beneficial to structure our grief. Robin Bailey and Bec Sparrow explain. Post continues.
Laurina said that when she found out he'd made a suicide attempt, she took a flight home to Melbourne, hoping to convince him that the "lightness" she had found after she "asked God for help" was something he could experience too.
"I sat down with him and I told him everything; that if you ask God for help, you know, it's not just asking the people around you for help but if you can turn to that higher being and ask for help, you can get it … But it was too late," she told the magazine.
"He had already made an attempt on his life and he had already made up his mind that he was going to take his life.
"I even feel guilty for how high on life I was knowing how low my brother was. I just wish I'd gotten to him sooner, you know?"
Laurina said that although medication "saves people", she felt that it was the only method of treating his mental illness being offered, and that not getting to the root of his problems may have contributed to his death. She said her brother seemed "numb" when she spoke to him.
Before Laurina left Bachelor in Paradise, she sent Canadian intruder Daniel home in a kickass moment that had us cheering. Post continues.
"He was just staring through me when I was trying to teach him everything I had learnt. I couldn't get through to him. He took his life the next day."
After Tuesday night's episode of Bachelor in Paradise containing her exit aired, Laurina told Mamamia why she couldn't continue on in Fiji anymore.
"I just needed to go home and grieve. I lost my brother to suicide a month before going on the show and at that point, I realised I really just needed to go," she said.
"I initially thought going on the show would be a good form of escapism; if I fell in love there, then maybe I wouldn't feel all the pain that I was suppressing."
Five months on and Laurina is in a much better place, she told Mamamia.
"It's beautiful. I have come a long way. I am learning to connect with life more than I ever have. Experiencing pain opens up your heart to experience more love. I have also met someone wonderful and I am very in love."
If you or anyone you know is struggling with depression, anxiety or suicidal thoughts there is help available. You can call Lifeline on 13 11 14, MensLine on 1300 78 99 78 for 24/7 crisis support or BeyondBlue on 1300 22 4636. 
Thank you - just by clicking on this and other content on Mamamia, you are helping to fund education for some of the world's most disadvantaged girls.
Together with our commercial clients and charity partner Room to Read, Mamamia's goal is to be funding 1,000 girls in school each and every day, by June 2020.
Learn more here about our ongoing mission to make the world a better place for women and girls.