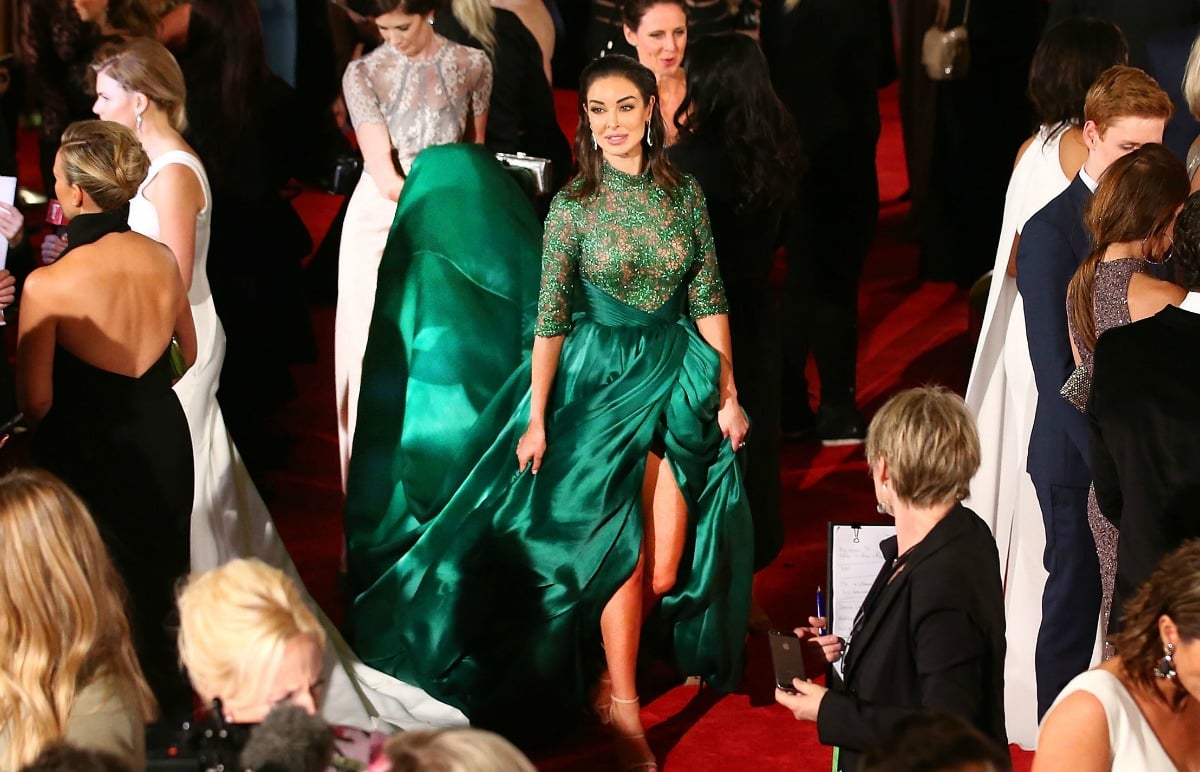 When she's not wrestling snakes in the jungle or dealing with 'dirty street pies', Laurina Fleure is busy running her fashion site Pialia.Co.
If you were one of the thousands of Australians who watched her on The Bachelor or I'm a Celebrity, it should come as no surprise whatsoever that this is one lady who knows a thing or two about beauty — and she's not one to hide her secrets.
From her many daily makeup essentials to the beauty treatments and procedures she shares by, Laurina gave us a detailed run-down of her daily routine. Trust us when we say you'll want to take notes.
The Morning Routine
"First thing I do when I wake up, after a 10 minute snooze/cuddle with Lewis [Romano, Laurina's boyfriend], is pop the kettle on and make a cup of Earl Grey tea with honey.
"I wash my face with a standard gentle face wash. I'll use any brand that is standard off the shelf, I'm not too fussy.
"If I am going for a walk I'll apply Hamilton tinted 50+ cream ($8.95), then Laura Mercier loose mineral powder with SPF 30 ($40) to protect my pigmentation. I recently underwent a Mesoestetic Dermamelan pigmentation peel from Victorian Dermal Group, and I am very anal about any UV on my face so I can protect the results.