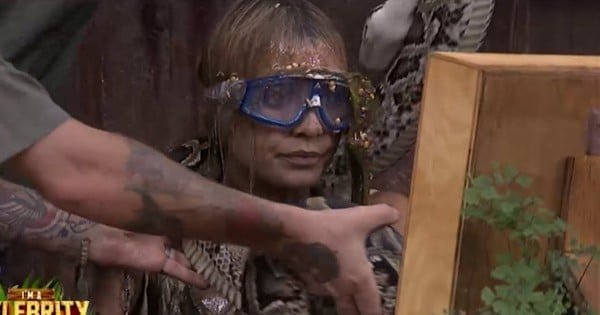 Even in a genre rife with wannabes whose powers of self-abasement know no bounds, I'm a Celebrity… Get Me Out of Here manages to scrape the bottom of the barrel every time.
The challenges its contestants subject themselves to are so awful as to be almost unwatchable, like the time Shane Warne got bitten on the head by an anaconda (OK, that was kind of funny), or the time any of them had to eat anything, ever.
Take last night's "Sticky Wiki" challenge, undertaken by Havana Brown, Paul Harragon, and Laurina Fleure.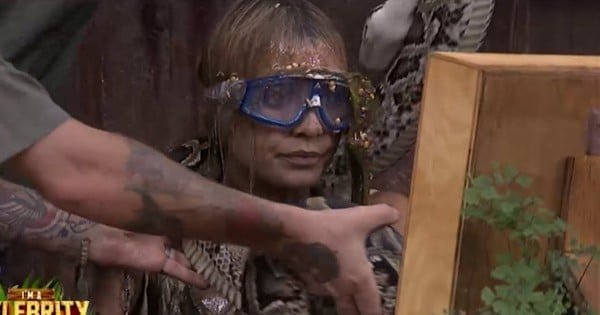 The challenge? Sit at a makeshift office desk and read your Wikipedia entry while having a load of repellant, rotten, sickening articles dumped upon your head.
Try and watch it, go on. I dare you… Post continues after video.
Buffalo urine, meal worms, actual shit, impala blood, caul fat (that's the fat that surrounds the organs, FYI), a biting monitor lizard, an enormous python, chicken guts, nondescript slime. These are the things Paul and Havana endured.
Then it came to Laurina. "I don't want to do it. It's disgusting," she said, and never a truer word was spoken.
"What for? I'd rather go without dinner."
Me too, L-Fleezy. Me too.
"I don't even want the fucking stars!"