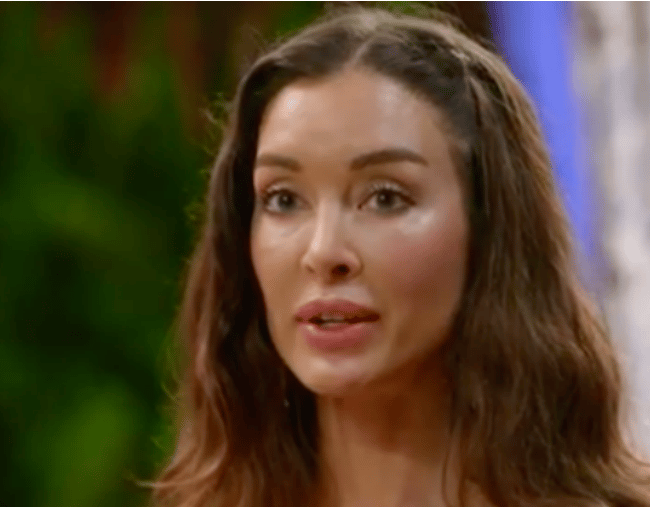 We didn't come here for long. No, not very long at all.
It's just that, you see, we'd like to petition for Bachelor In Paradise's Laurina – ahem, Lenora – to be made PM after this:
"Towards the end of the cocktail party, Daniel sits there and he looks at me, and he says the most slimy, chauvinistic, derogatory comment. I realised that this guy's not really having a healthy effect on the environment here. You give me the creeps, mate. American Jared seems like a really loving person and I think he'd be awesome to keep around in Paradise."
HAHA. HAHAHA! Daniel. Naw. No one liked you.
Daniel – the dude who liked to refer to the other contestants as "boring",  like "watching paint dry" and the women as "things" you "take" – was unceremoniously booted from the show after Laurina had a little realisation: This guy needs to get in the bin.

Oh, and even more so after his parting comments:
"Am I upset or heartbroken that I'm leaving? No. I'm more upset that I didn't get to work out in the gym. A lot of these ladies are getting kind of stale, you know? Stale bread. I'm not losing. I'm not losing. I've slept with lots of beautiful women. And so, I mean, it's not like I'm losing out, like I said. I'm not hurt by any means."
CYA.
Michelle Andrews and I recap all of last week's ridiculousness of Bachelor in Paradise: