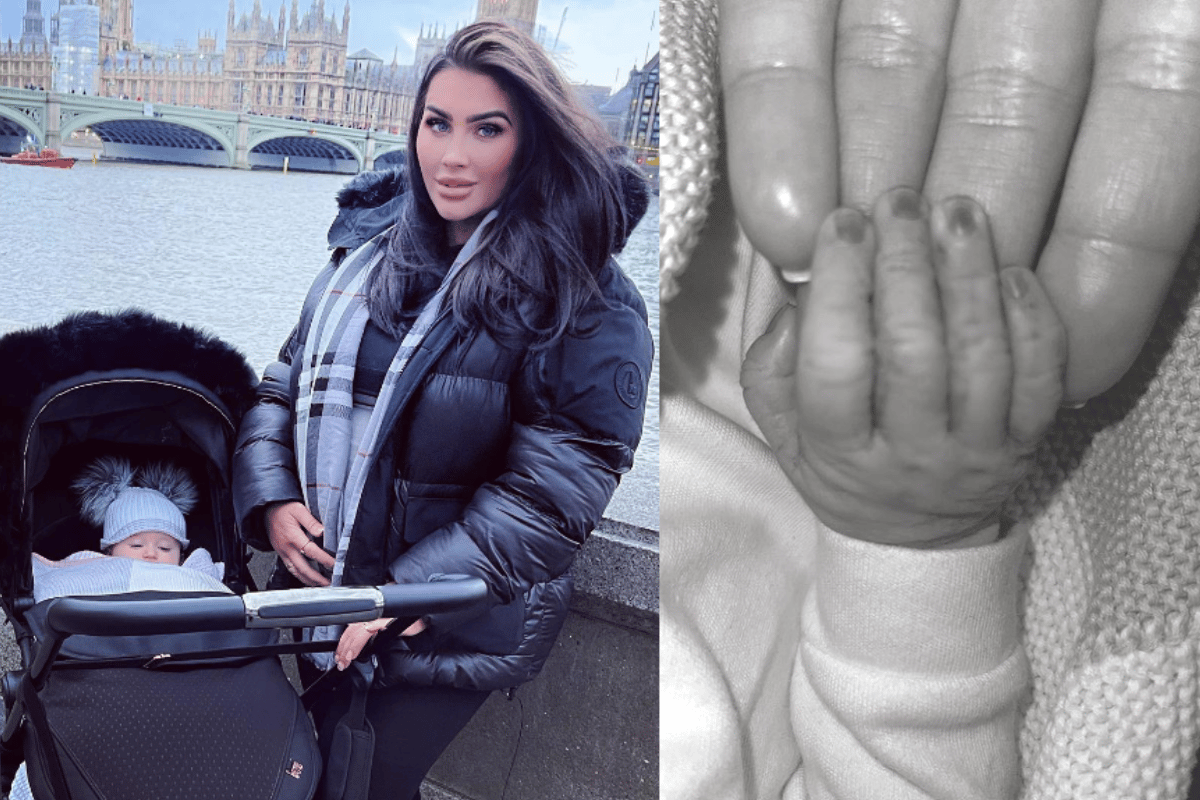 Content warning: This post includes discussion of stillbirth that may be distressing to some readers.
Eight weeks after giving birth to her baby girl, Larose, The Only Way Is Essex (TOWIE) star Lauren Goodger fell pregnant with her second child. 
Sharing the news on her socials with her 840,000+ followers, Goodger shared her entire pregnancy journey online, just like she had done with baby Larose. 
"The news is out! I am having baby number two and it's another girl!! I'm so excited Larose will have a little sister," she said via Instagram.
"My body has changed so much and grown and carried both my pregnancies now for two years back to back… it's not been easy mentally or physically but I am so proud of it. What a beautiful magical thing a mother's body can do. I've had my down moments when nothing fits and I think my boobs are a mess. I am still breastfeeding Larose currently but I wouldn't change any of it. I'm proud of my baby girl – this body grown and nurtured my perfect baby girl. Not long now until my other little princess will be here... not saying it's been easy, but it's been god damn worth it."
Pregnancy was challenging for Goodger, but nothing out of the ordinary or to be concerned about.
She had planned to have her second child in a "natural home birth" as she did with her first child, even hiring a doula to help out. Her first labour was around seven hours long, so Goodger expected things to run smoothly.