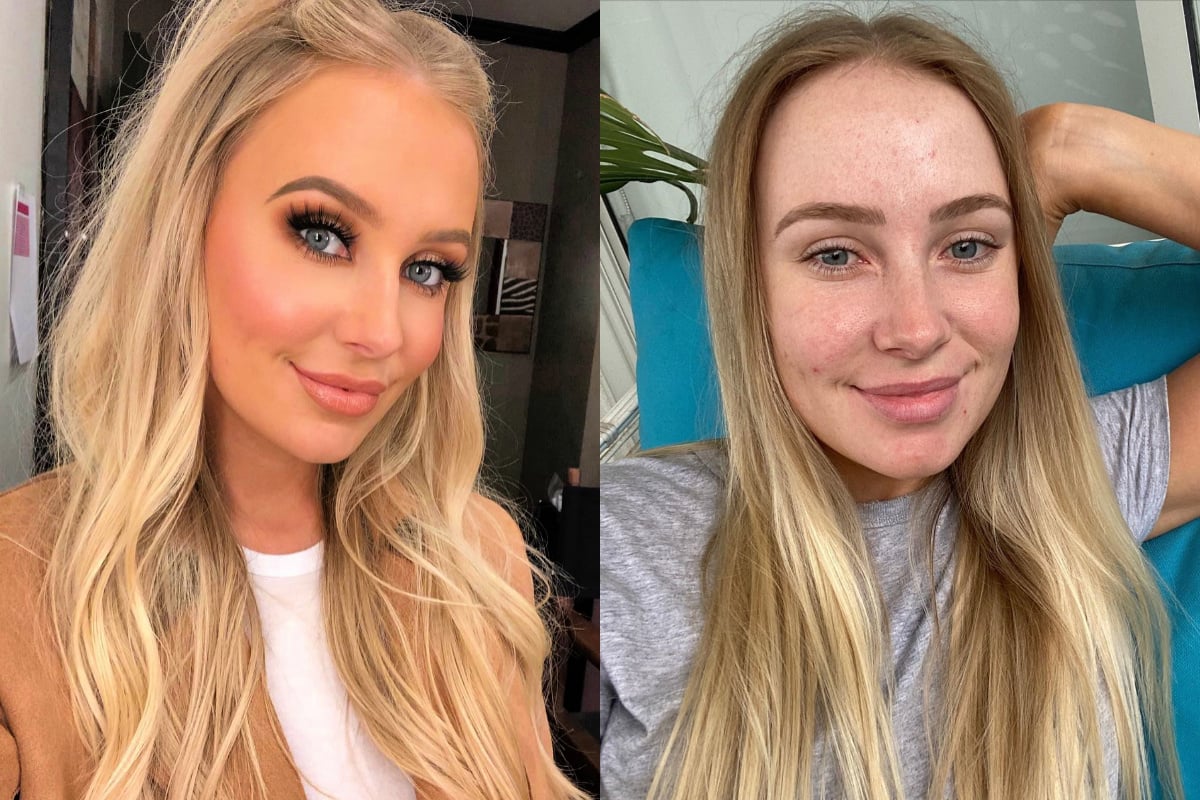 "It's taken me 10 years to fully realise me with makeup and me without makeup are both the same person. Same values and beliefs. Same morals. Same personality. They both have the same worth and value and they're both really good people. So why did I spend so many years hiding one and embracing the other?"
When an 18-year-old Lauren Curtis started uploading makeup tutorials on YouTube back in 2011, she didn't need makeup.
Long before James Charles and Kylie Jenner were breaking the internet, before #sponcon and beauty influencing were really a thing, the Perth vlogger's channel was just videos of a regular Aussie teenager playing with cool beauty products. In front of millions of people.
Over the last decade, Lauren has built a career and a nearly eight million-strong following on doing flawless foundation and fake tan better than anyone else, and in her own honest, candid way.
You can watch one of Lauren Curtis' OG beauty YouTube tutorials in the video below, post continues after video.
But, as she told Mamamia, it's taken Lauren nearly 10 years to understand that the version of herself without makeup is just as worthy, valuable and important as the version with plumped lips and massive lashes. Because at the height of her fame, she felt like she didn't matter without makeup.
"There was a time in my life when I would completely ignore the version of me without makeup and only post photos in full glam that portrayed me in the 'best possible light'. I never felt confident enough to share the version of me I'm confident enough to show the people I love, but not the rest of the world," the 27-year-old said.
"One [version of me] might have longer eyelashes, an even skin tone and bigger lips, but does that really justify the shame I felt when showing the one that didn't? Back then it was, but it's absolutely not anymore."
If she thinks right back, even further before YouTube, Lauren doesn't remember ever caring much about makeup in high school. She never wore it – "except for my mum's foundation" – but more than that, she just didn't care what she looked like. But the older she got, the more she realised wearing makeup made her feel better about herself. This was the start of the divide between fresh-face Lauren and made-up Lauren. One got attention. The other didn't.
"I felt much safer wearing makeup and I got more attention. Whether it was good or bad, it was attention and it filled a void," she said.