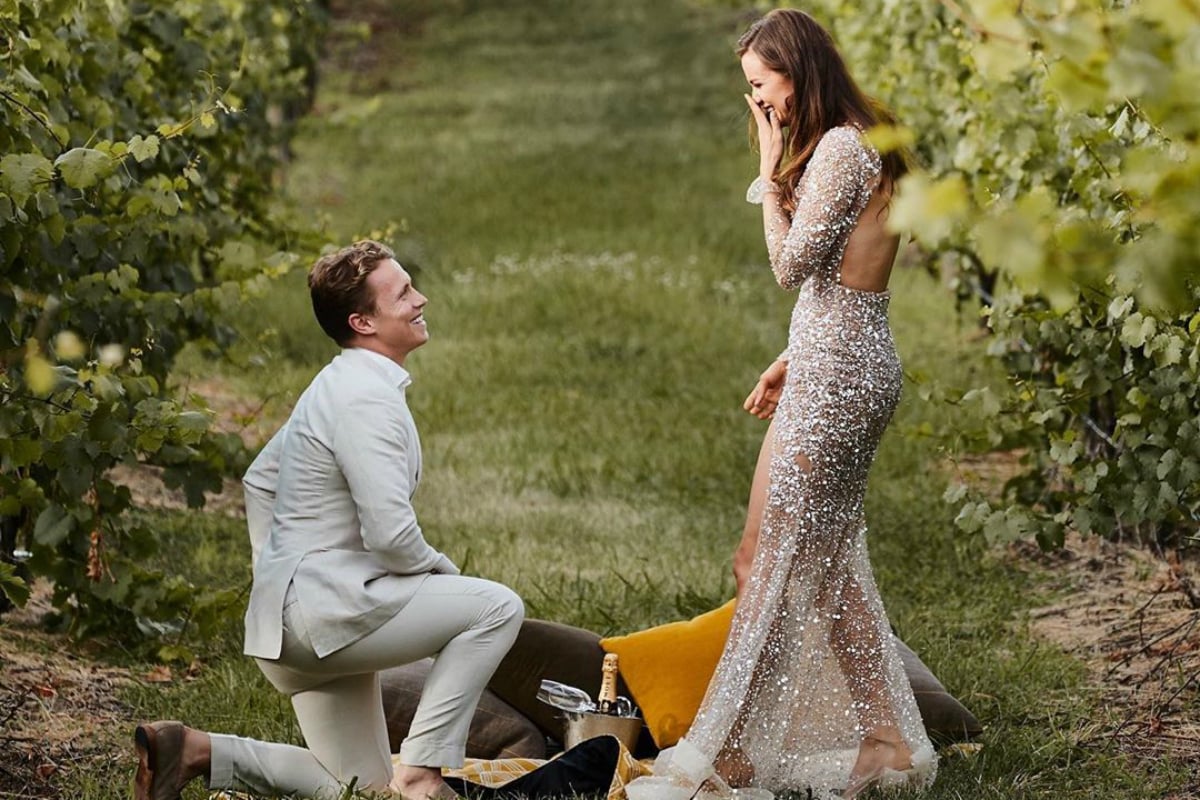 Laura Henshaw, 26, and her long-time partner Dalton Graham have announced they're engaged.
The Keep It Cleaner co-founder and social media influencer shared the happy news with her 198k Instagram followers on Saturday afternoon.
"14.12.18… The most special Birthday I've ever had," the law student captioned the photos from the proposal.
"@Daltgraham you are my fairytale, my rock and the thought of loving you for the rest of my life is the most incredible feeling I have ever felt inside my heart. I love you my angel. Here's to the rest of our lives."
Graham, a Myer racing ambassador and founder of The Tailored Man and Bullfrog Media, shared the same images on his Instagram account with the caption, "14.12.18 the day I asked the woman of my dreams to be mine forever."
According to the tags on their Instagram posts, Graham proposed at Mitchelton Wines in Victoria. Henshaw wore a long-sleeved embellished gown from ONE DAY Wedding Dresses for the proposal, styled by Lana Wilkinson.
This comes just three weeks after the announcement of Steph Claire Smith's engagement, Henshaw's business partner.