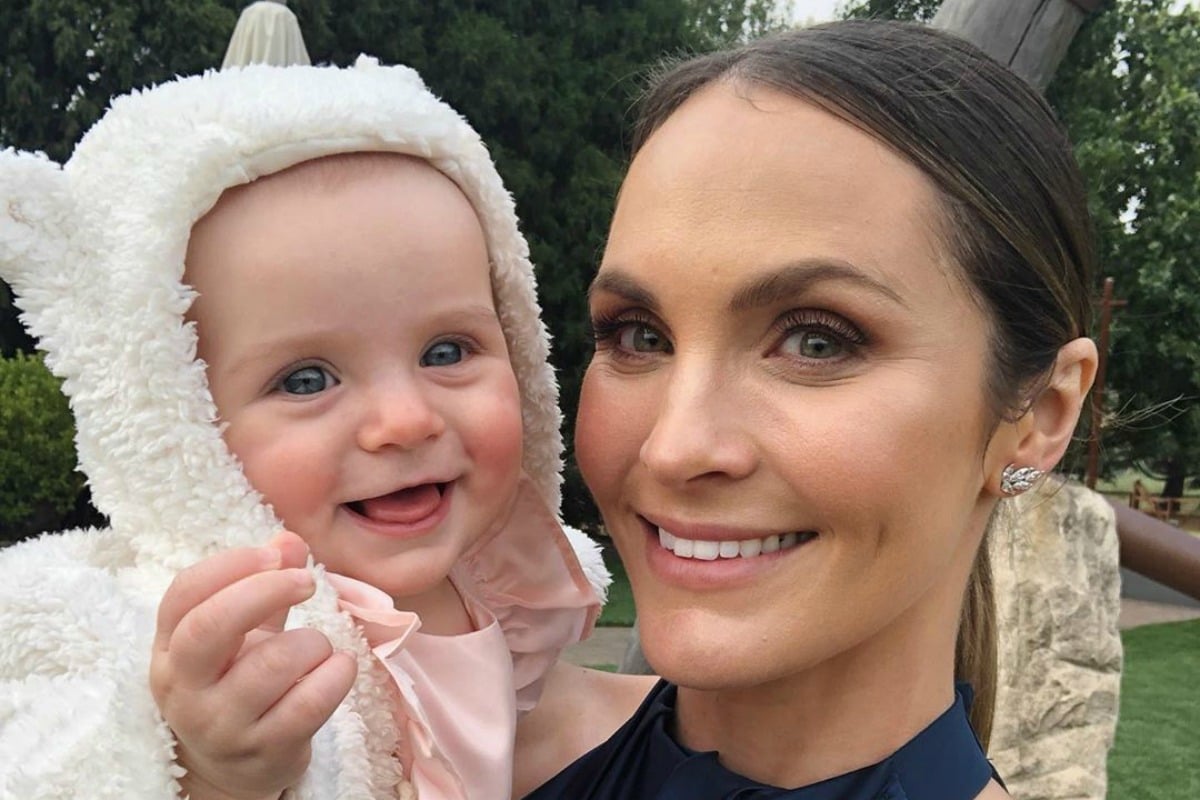 Laura Byrne had only been a mum for two weeks when a family photo on Instagram went viral for the wrong reasons.
"Marlie Mae was only a couple of weeks old when we ventured out for a family lunch at Icebergs in Bondi," the host of Mamamia's new podcast Me After You shares.
"After we finished eating, someone took a photo of us as a new family of three on the balcony. I thought it was a lovely photo of us looking like tired but happy new parents and I barely gave it any thought before putting on social media."
Almost as soon as Laura uploaded it to her Instagram feed, a follower commented about the 'smoking area' sign positioned just behind them.