There's only one thing worse than accidentally washing a pink sock with your load of whites.
Yep, it's leaving a tissue in the pocket of your pants, and discovering that it's somehow managed to cover ALL OF YOUR CLOTHES during the washer's rinse and spin cycle.
As tempting as it is to just put the affected clothes in a huge pile and just set them on fire, there is now another way.
And… it's surprisingly easy.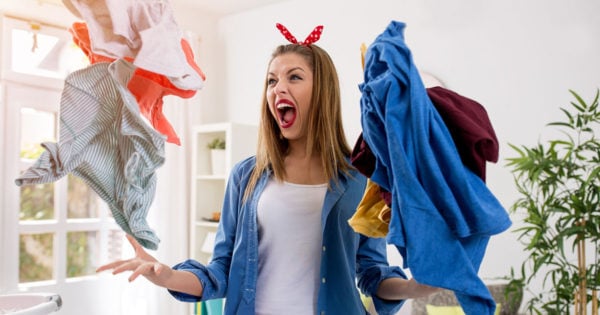 According to Better Homes and Gardens the answer lies in your medicine cabinet.
Yep, adding aspirin to a machine will fizz away all your tissue angst.
According to the magazine, you can either add four aspirin to the inside of the machine before re-washing the clothes, or dissolve aspirin into a bucket of hot water and soak for a few hours, depending on how many items of clothing are affected.