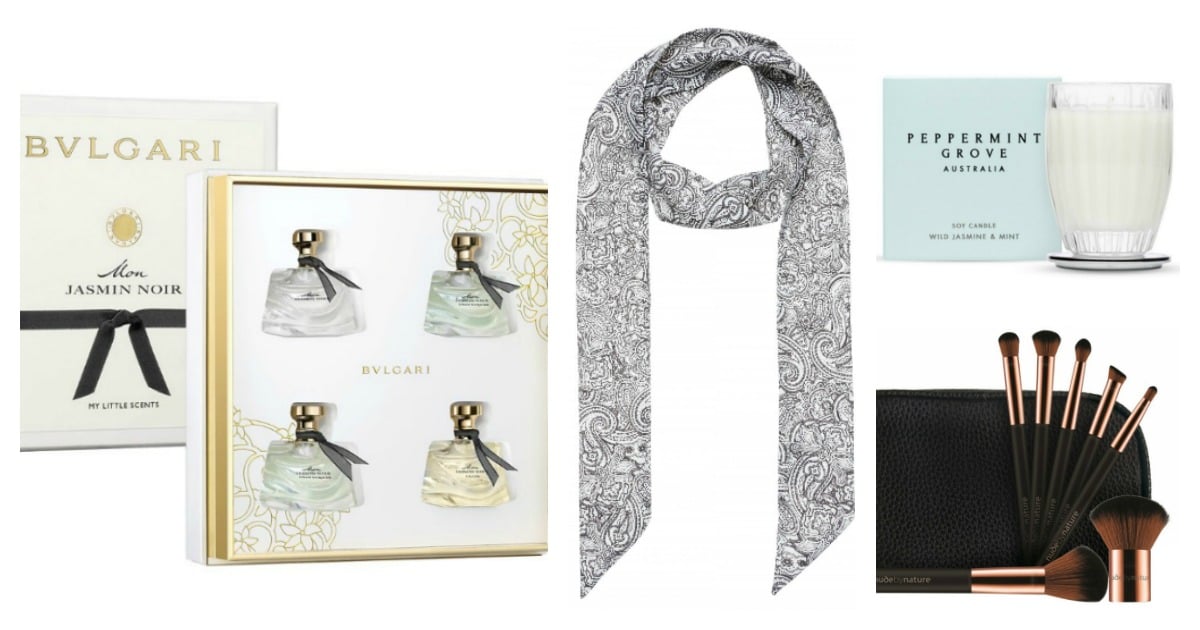 Listen carefully; that distant yet distinct sound you hear is daughters and sons across the nation gasping as they come to the horrifying realisation that Mother's Day is this Sunday… and they still haven't got a present sorted.
Are you one of them? Step right this way.
Because you're a grown-up now, you can't just make your mum a dried pasta necklace and pass it off as a thoughtful gift. Oh, no — you need to do something a little more adult. Here are some great last-minute options that'll spare you the stress (and not one of them is a foot spa).
A smells-good-enough-to-eat candle
Don't you dare wrinkle your nose — in case you hadn't noticed, scented candles are having a moment. Big time.
One of our favourite candle ranges is Peppermint Grove, which includes good-enough-to-eat scents like Freesia and Berries, Lemon, Basil and Mandarin, and Red Plum and Rose. Delightful. You can order them online from David Jones — it's $39.95 for a large candle — or find your local stockist here.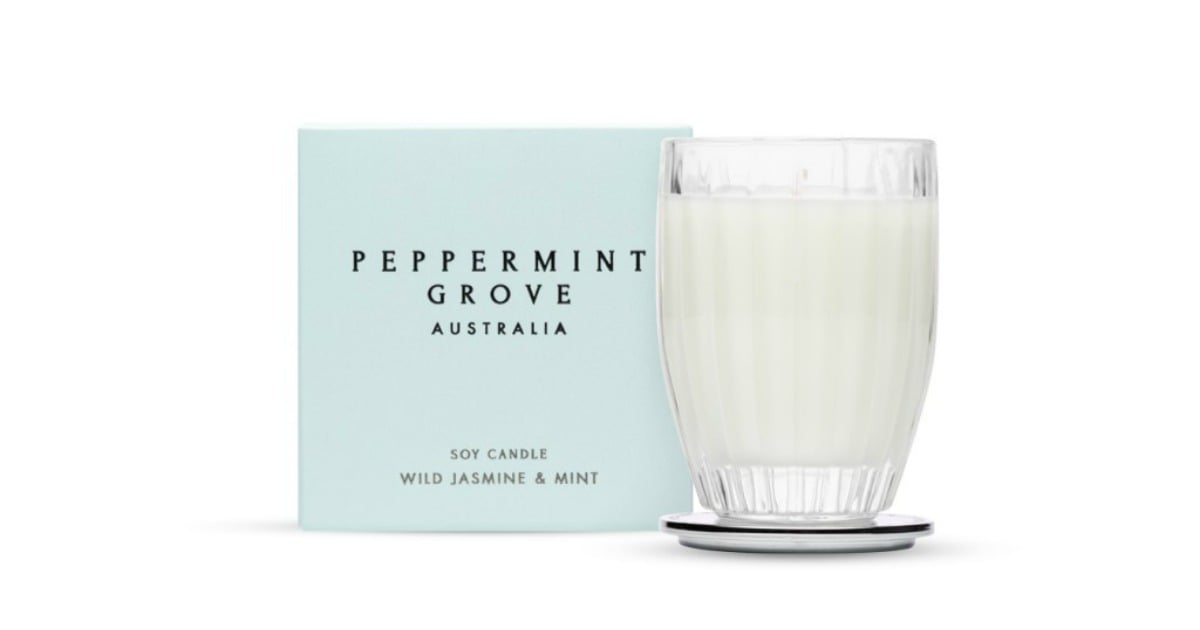 Sheet masks
Chances are, all your mum really wants for Mother's Day is the chance to sit back and chill out on the lounge with a movie (because let's face it, that's what we all want from life).
You can up her relaxation game by giving her the tools for a simple DIY pampering. Estee Lauder's Micro Essence Infusion sheet masks ($80) are a cinch to use — mum can just rip open the packet and pop one on her face for 10 minutes — and they'll leave her skin feeling all nourished and happy.
A versatile scarf
Fashion is a deeply personal thing, but if your mum is a scarf person it's hard to go wrong. This skinny mono paisley scarf from Sussan ($29.95) is a lovely understated option: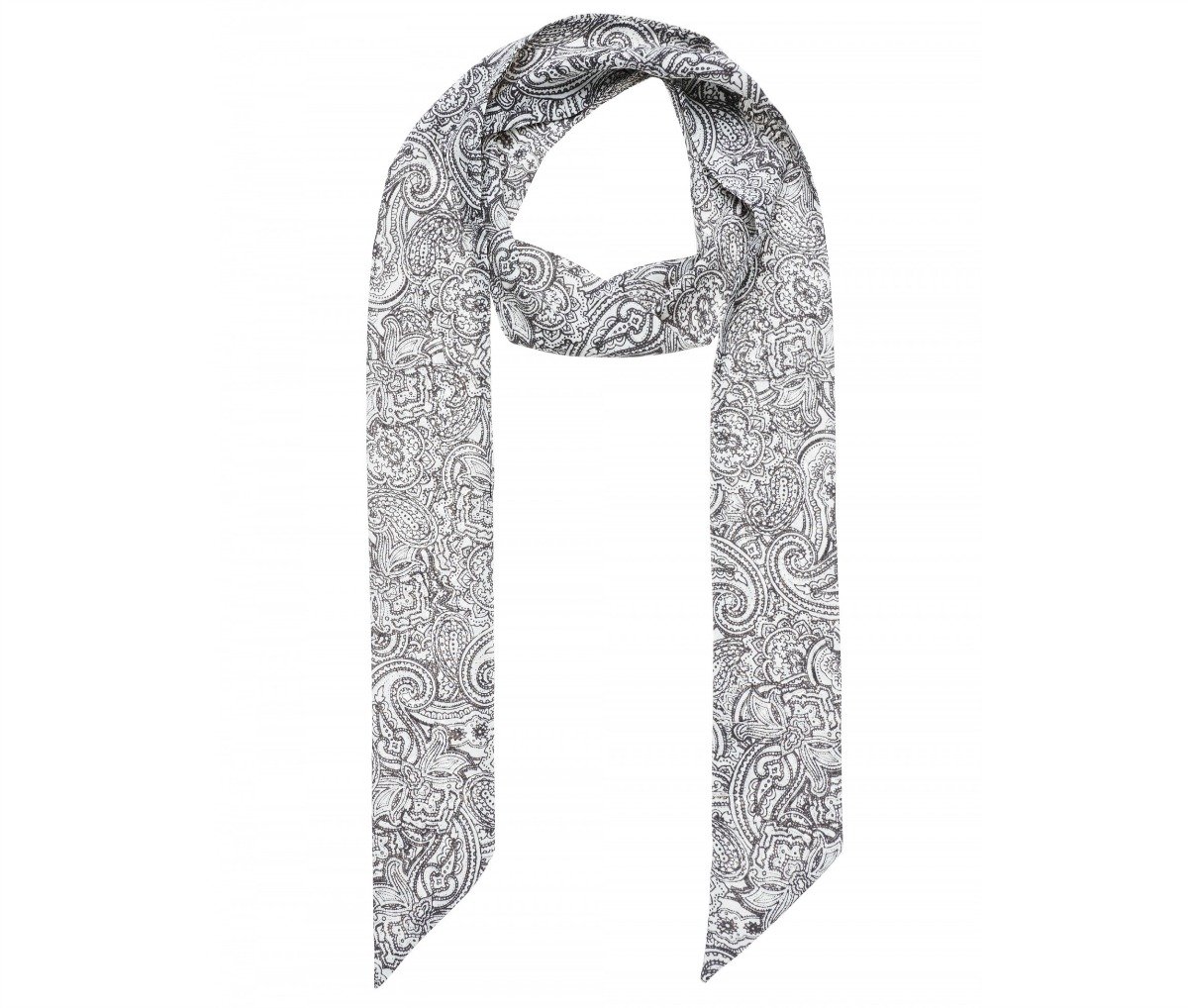 It's monochrome, so it'll go with just about anything in her wardrobe, but the paisley print adds some interest. Plus, it's lightweight so it'll travel well.
Watch: Paula Joye shares three nifty ways to wear a scarf. (Post continues after video.)
 Something monogrammed
Treat your mum to a monogrammed bag, clutch, phone case or other leathergoods and we promise you'll be the favourite child for evermore. Seriously, it doesn't get much more special (and chic) than this.
'But surely I'm out of time?' you're probably thinking. Au contraire — consider Mon Purse your Mother's Day fairy godmother. If you order one of their monogrammed products online by 9am Wednesday, it'll be delivered just in time (only to Australian capital cities, though).
If you live more rurally, you can buy yourself some more time by getting your mum a voucher instead. Visit the Mon Purse website and hop to it.
Fragrance miniatures
In a coup for all last-minute Mothers Day shoppers, Priceline Pharmacy currently has a great sale on their box sets of miniature fragrances. And you can order online!
This is brilliant news — a selection of miniatures means you run less risk of picking a perfume for your mum, only for her to not exactly love it. Plus, you can buy her some flowers with the money you save.
Standout options include the Prada Miniatures Collection, which is $59 down from $79: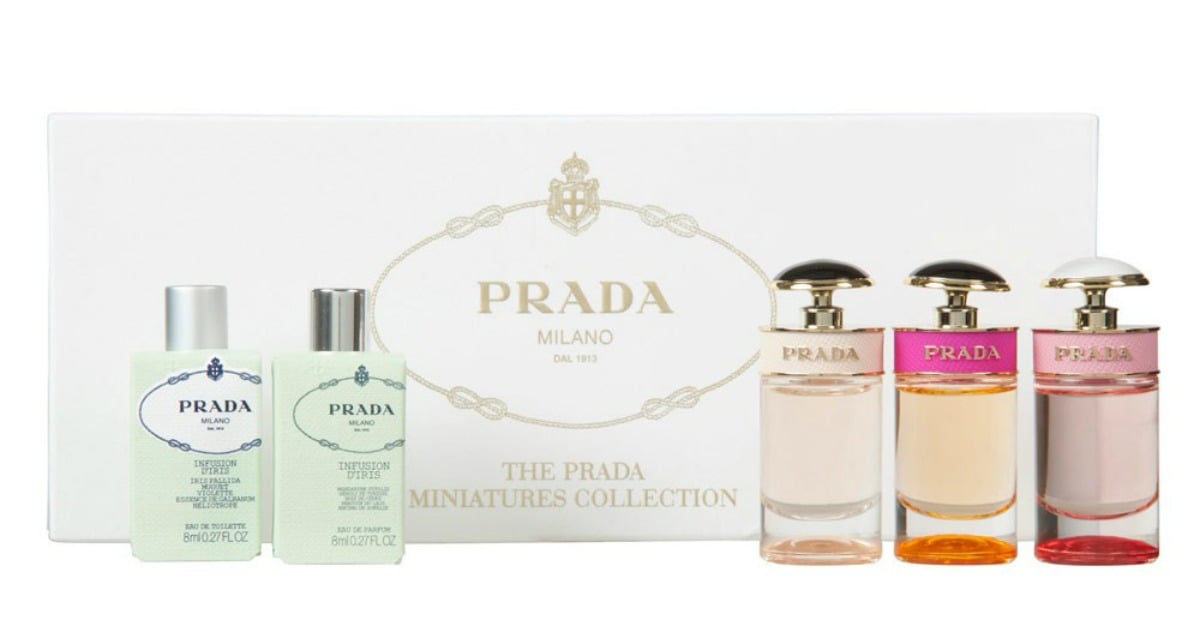 And the Bvlgari Mon Jasmin Noir My Little Scents Gift Set, which is $39 down from $49:
A DMK treatment
You mightn't be familiar with the name, but DMK — short for Danné Montague-King — offer a number of unique facial and body treatments that will leave your mum's skin feeling and looking pretty damn happy.
One of DMK's signatures treatments is the Enzyme Therapy Facial ($130), which aims to firm up the skin and strengthen its natural integrity. Our colleague Lizzie tried one last year, and reckons it hauled her complexion out of a rut. Media personality Zoe Marshall is also a fan.
To arrange a voucher for your mum, contact the clinic closest to you that offers DMK treatments — you can find your nearest one on the website here. (Post continues after gallery.)
Facial oils your mum will love.
Makeup brushes
Regardless of your age or your makeup ability, a good set of makeup brushes is a nice gift to receive — not to mention one of those things you don't always think to buy for yourself.
You don't need to drop a whole lot of money, either; this Nude by Nature Essentials set contains seven high-quality brushes for foundation, eyeshadow and more, and comes with a handy case. It'll only set you back $39.95.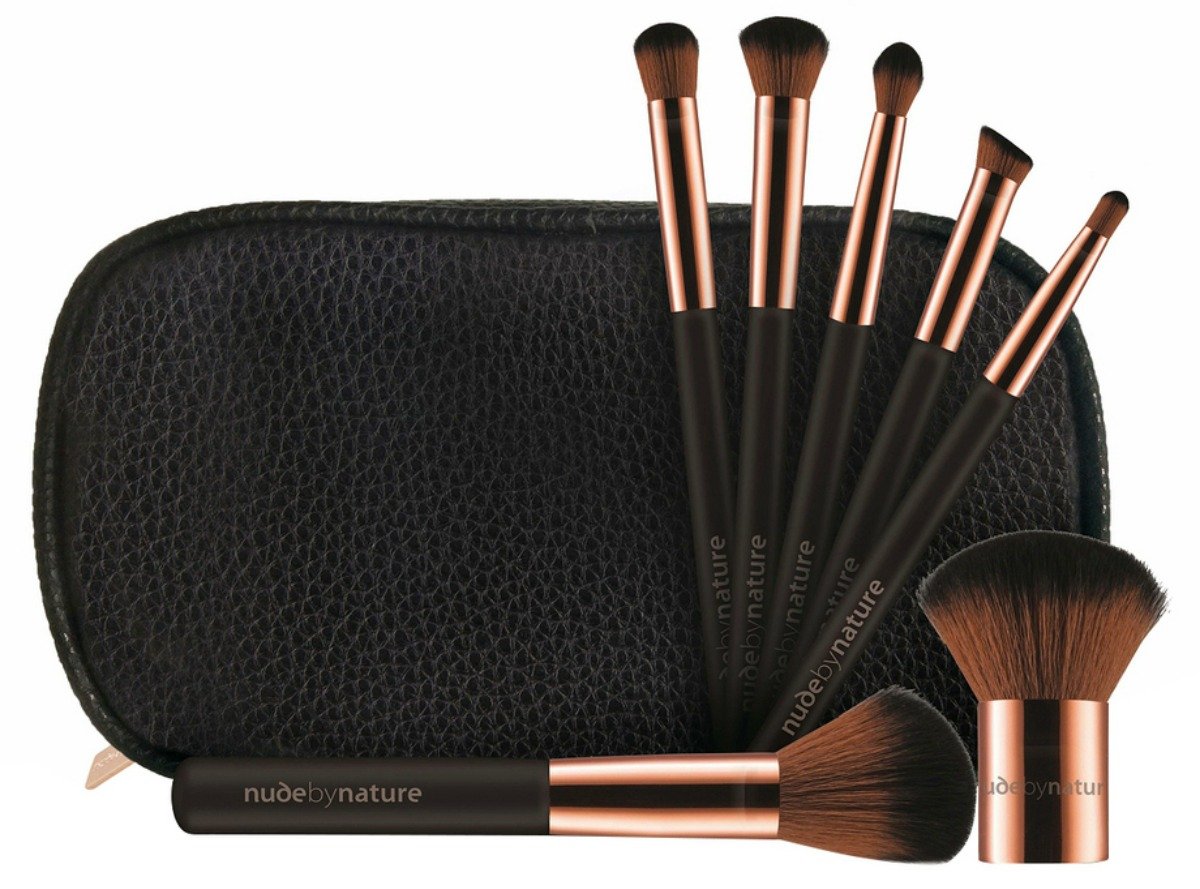 Nourishing hair products
Looking after hair can be exxy, so a little helping hand can be the gift that keeps on giving.
In honour of the occasion, Schwarzkopf Professional have created a range of Mother's Day hair care packs, one for different types of hair — 'Colour', 'Moisture', 'Repair', 'Restore' and 'Silver'. Hair nourishment aside, the packaging is gorgeous. You can pick one up for $29.95 at your nearest Schwarzkopf Professional salon (find yours here).
A monthly book subscription
Got a bookworm for a mother, but don't have time to get to a bookstore before Sunday? Get her a personalised book subscription from Book-a-Buy.
They'll send your darling mum something to read every month, and there are three-month, six-month or 12-month packages available. All you have to do is select her favourite category (options include crime, classics, modern fiction and more) and provide a little extra information about her so the team can pick out personalised book options.
Voila! Mum gets a delightful surprise in the mail every four weeks. Visit the website to get started.
What are you getting your mum this Mother's Day?