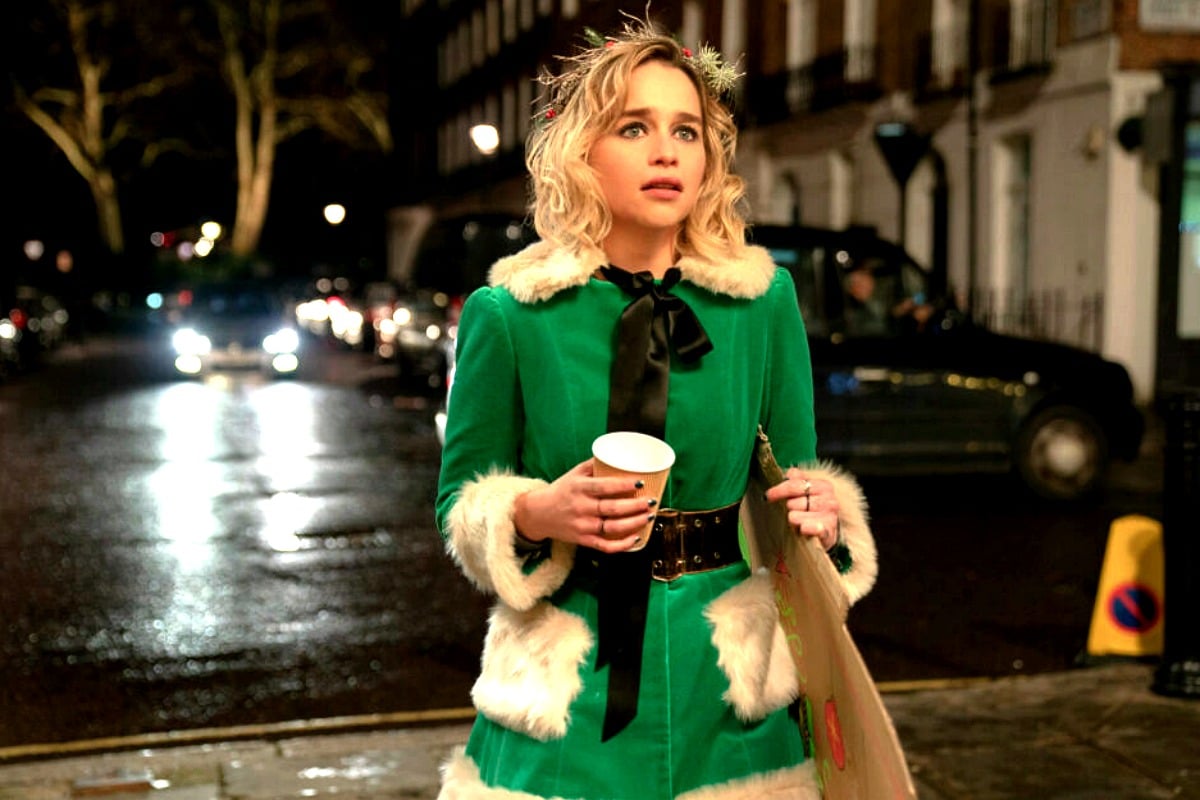 Last Christmas is a story of resilience wrapped up in a catchy holiday tune.
The new romantic comedy, inspired by the song of the same name by Wham!, stars former Game of Thrones leading lady Emilia Clarke as a young woman named Kate, who is unhappily working in a Christmas-themed store in the centre of London.
She has alienated most of her friends with her wild behaviour, is on the outs with her family and finds her mother (Emma Thompson), particularly grating.
Throw in the fact that she's currently between homes, has a dwindling bank account and has had to give up her dream of becoming a singer, it's fair to say that she's not having herself a merry little Christmas.
Then she meets the mysterious and overly cheerful Tom (Crazy Rich Asians star Henry Golding) and her life begins to skew in an entirely new direction.
Last Christmas director Paul Feig, the renowned filmmaker behind movies like Bridesmaids, The Heat, Ghostbusters and A Simple Favor, said he was drawn to the project due to the lead character of Kate who, thanks to a script penned by Emma Thompson and Bryony Kimmings, in rare rom-com leading lady form was allowed to be completely unlikeable at times.
Listen to Last Christmas director Paul Feig talk about the making of Last Christmas and working with Emilia Clarke and Emma Thompson on Mamamia's daily podcast The Spill, which features all the top entertainment stories of the day. 

"My involvement in Last Christmas all came down to how great the script was and how the lead character of Kate was a very challenging character, we have her do many things that frustrate the audience," Paul Feig told Mamamia. 
"Men always get to play those kinds of roles in movies. They get to be 'unlikeable' and no one has a problem with that. I have always hated the term 'strong female characters', just because it sounds very one dimensional. Female characters should also be weak and make horrible mistakes. On-screen, women always have to either be super mean or super perfect and this does not represent any of the women in my life, so I don't have them in my movies.
"That's the problem with female-led films, there's so few of them that they all become unicorns. When we were doing Bridesmaids, so many of my writer friends had scripts that were female-driven. They would go out to pitch them and be told 'just wait, we need to see how Bridesmaids does first.
"The Hangover came out before us and those guys in the movie were not really well known. Bradley Cooper was a little bit, but no one was saying 'oh, let's wait and see how The Hangover does and if it fails there will be no more male-led movies made'."