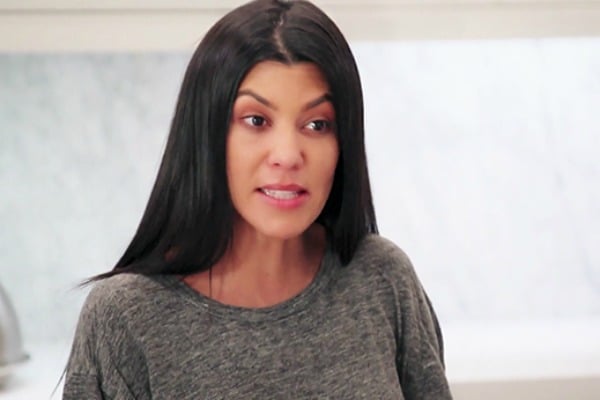 1. Apparently Kourtney Kardashian had a 'weird feeling' about Tristan Thompson and Jordyn Woods all along.
Well then.
It looks like the Tristan Thompson/Jordyn Woods cheating scandal isn't going away any time soon.
In case you've forgotten, way back in February, Khloe Kardashian discovered that her baby daddy Tristan Thompson had cheated on her with sister Kylie Jenner's best friend, Jordyn Woods.
It was… intense.
 

View this post on Instagram

 

But now, Larsa Pippen, a family friend of the Kardashians, has claimed that Kourtney Kardashian had a "weird feeling" about Tristan and Jordyn for months before the cheating scandal erupted.
Speaking on the Hollywood Unlocked [UNCENSORED] podcast, Larsa admitted that Kourtney told her over the phone that she had witnessed a number of interactions between the pair that left her feeling uneasy.
"I called Kim. She didn't believe me – she was like, 'No way. There's no way,'" Pippen told the podcast. "Then we called Kourtney and Kourtney was like, 'Yeah, I believe it.'"
Asked why, Pippen added, "Because there were other situations where [Jordyn and Tristan] were in the same room together and it was like, a weird feeling. And Kourtney was in that room."
2."I'm failing a lot of the time." Erin Molan on struggling with motherhood.
Erin Molan has opened up about the struggles of motherhood.
Speaking to The Daily Telegraph, the sports reporter shared that she has hired a nanny to help manage the load that comes with her one-year-old daughter, Eliza.