The Australian Greens has lost its second senator in less than a week with Larissa Waters announcing her resignation amid concerns about her citizenship.
The party's co-deputy leader from Queensland was born in Canada and left as a baby.
Waters teared up as she announced she had just discovered she was a dual-citizen, having previously assumed she was naturalised.
"I'm devastated. I'm absolutely devastated," she told reporters.
Waters took full responsibility for the oversight said she would now take steps to renounce her Canadian citizenship.
It follows the resignation of fellow Greens senator Scott Ludlam late last week when it was discovered he held dual citizenship with New Zealand – ruling him ineligible to stand for election.
In a Facebook post, Waters wrote that she was "immediately sought legal advice" after Ludlam's shock discovery and "was devastated to learn that because of 70-year-old Canadian laws I had been a dual citizen from birth".
"Obviously this is something that I should have sought advice on when I first nominated for the Senate in 2007, and I take full responsibility for this grave mistake and oversight. I am deeply sorry for the impact that it will have."
Waters made history in May in her first week back in parliament after giving birth to her daughter Alia Joy, by becoming the first politician to breastfeed her baby in the Australian Senate.
Her message to those who criticised her decision as "grandstanding" was simple: get over it.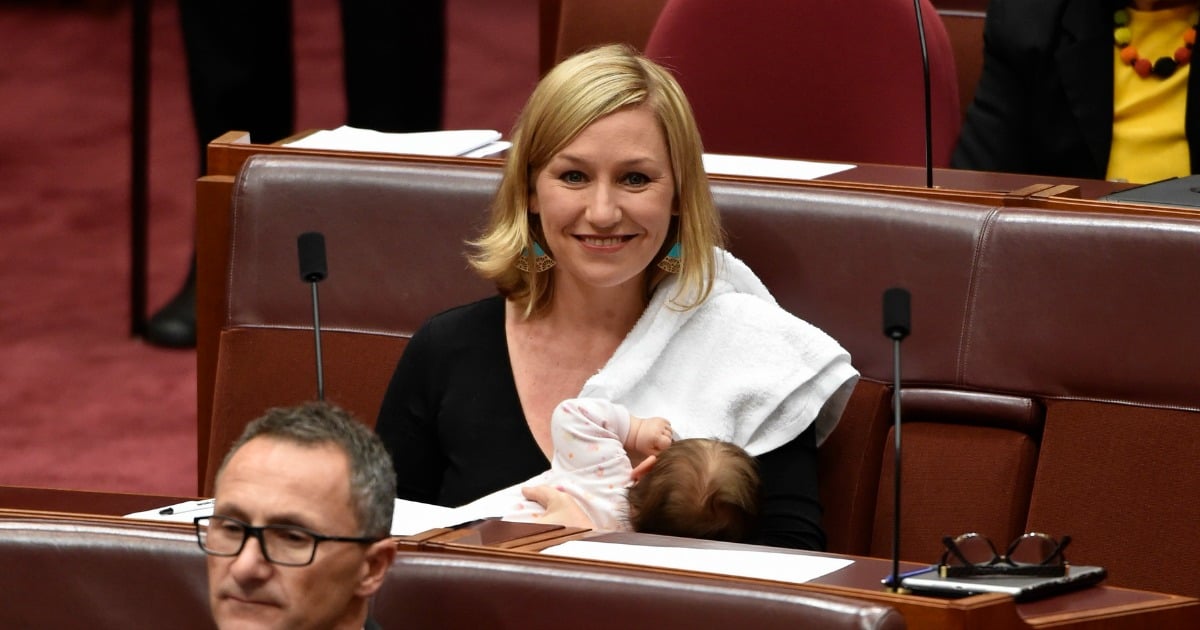 "Feeding a hungry baby is not grandstanding and it's certainly not a spectacle," Waters wrote in a Facebook post.
"Women have always worked and reared children, whether that work was paid in the workplace or unpaid in the home. Get over it."
With AAP.