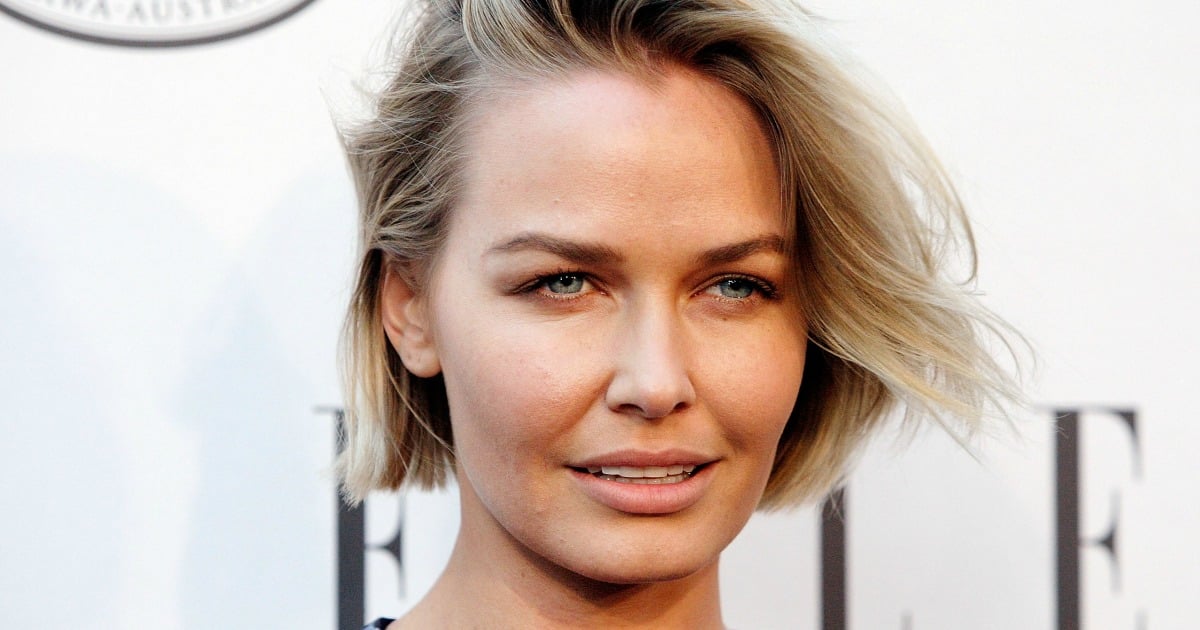 Things have been a little quiet on the Lara Worthington front recently. Between raising her two babies — human baby Rocket and business 'baby' The Base — it seems the Aussie expat doesn't have a lot of free time to keep us updated on her life.
Case in point: her last Instagram post was a whole week ago. Talk to us, Lara. What have you been up to? Where have you been lately?
Well, as of yesterday, the drought is over. Worthington has tossed the hungry masses a bone, in the form of an interview with website Byrdie.
While she didn't divulge any details of her personal life, she did reveal all the products she's been using lately. Some of Worthington's go-to products are a little budget-stretching, but there are some more affordable options in there.
For instance, when she has a (very rare, we imagine) breakout, the 28-year-old whips out her $26 Mario Badescu Drying Lotion. "I simply dab the pink lotion on the spot with an ear bud. It speeds up the process and healing time," she tells Byrdie. Noted.
Watch: Mollie Harwood, i.e. Mollie Makeup, shares her own skincare routine. (Post continues after video.)
Unsurprisingly, some of Worthington's own The Base creations have wriggled into her daily routine.
She counts the LB Cream in Caramel ($26), Velvet Bronzing Makeup Base ($44) and the Shimmer Illuminator ($26) among her everyday staples.
Evidently, Worthington is also a big fan of Dior — her go-to mascara, "lip glow" and at-home sheet masks all belong to the high-end brand.
When she's in her hometown of Sydney, Worthington treats herself to weekly facials from Double Bay Clinic's Melanie Grant. If that name rings a bell, it's because Grant's clients include Erin Wasson, Nicole Trunfio, and Mamamia's very own Mia Freedman.
"I have gentle peels, light therapy, microdermabrasion and hydration infusions. I miss Mel when I am away, she has taught me so much about skin," Worthington says.
Weekly beauty appointments might seem a little luxurious to the rest of us, but the new mum's essential autumn beauty product is a sensible one: sunscreen. (Post continues after gallery.)
Our favourite after-sun moisturising products
In fact, she's previously said that wearing sunscreen every day is the best piece of advice she's gleaned from her many years in the modelling industry, so she takes her sun safety seriously.
A good reminder that we shouldn't be ditching the SPF just because our beloved beach weather is going into hibernation.
What are your favourite skincare products?