After five months, Lara Worthington has revealed the name of her second son.
In an interview with Harper's Bazaar Australia due out on Monday, Lara and her actor husband Sam Worthington have named their five-month-old baby boy Racer, Fairfax reports.
Racer is a little brother to two-year-old Rocket Zot, and came into the world last October.
It's been no surprise the notoriously private family have kept the baby's name under wraps for so many months, with the Aussie model telling Marie Claire in the weeks after Racer's birth the name wouldn't be announced for some time.
"We are just focused on enjoying this special time together, and settling into a new routine.
"Some days I'm overwhelmed thinking, 'How am I going to do it all?' Running a business with two babies under two is not going to be easy. But I've learnt to step back, breathe and prioritise," she said at the time.
What the mum-of-two hasn't been shy about, however, is her love of motherhood.
"Being a mum is the hardest job in the world, but it definitely is the most rewarding," The Base founder told New Idea in the months before Racer was born.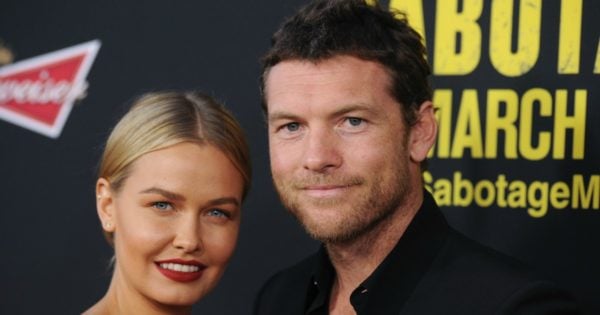 It's unclear if the name Racer holds sentimental significance for the family, after the 29-year-old revealed her first son's middle name was a nod to her late father.
Lara and Sam were privately married in Melbourne in December 2014 in front of only 10 or so of their closest family and friends. It was confirmed the two were dating in October of the year before.