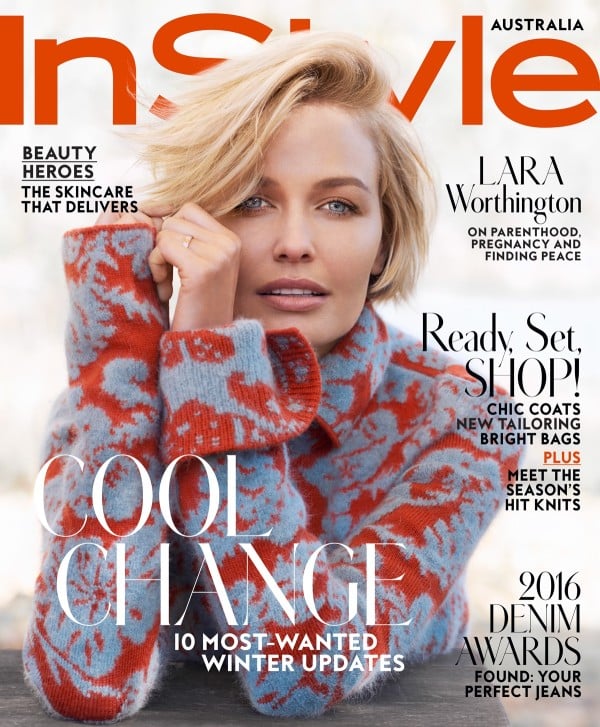 For her first pregnancy, Lara Bingle Worthington didn't confirm her pregnancy until pretty much two days before she gave birth. Okay, maybe not two days, but you get the idea. Worthington (or is it Bingle Worthington?) isn't the kind of person desperately waiting for her pregnancy app to say, "Congratulations, you're 12 weeks" and then sharing a pic of some bread rolls in the oven on Instagram.
Nope, instead she swaps her tight jeans for some baggy jumpers, flowy dresses and well, goes into hiding.
However, for her second pregnancy, not only has she let us all know much much earlier than with her first (thank you Lara), she's shared a bump pic in the new copy of Instlye magazine which is on sale on Thursday 16 June.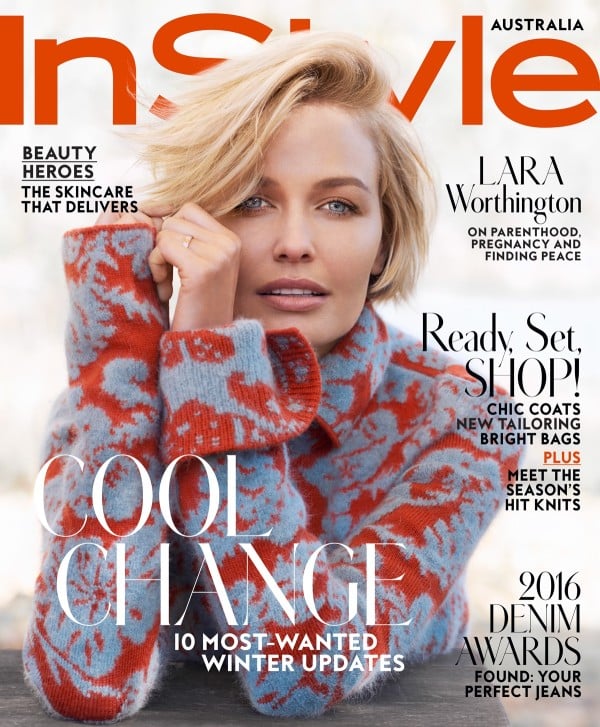 Image: Instyle Magazine available 16 June 2016
Now, I know what you are going to say. If Worthington doesn't want to tell the world she's pregnant, leave her be.
I agree. But… Worthington is one fashionable lady. And… I love nothing more than looking at how fashionable people with unlimited wardrobes dress their bump. Maybe it's like bump fashion porn or something.
What do we all secretly want to know about pregnancy? We ask the questions. Post continues after the video...