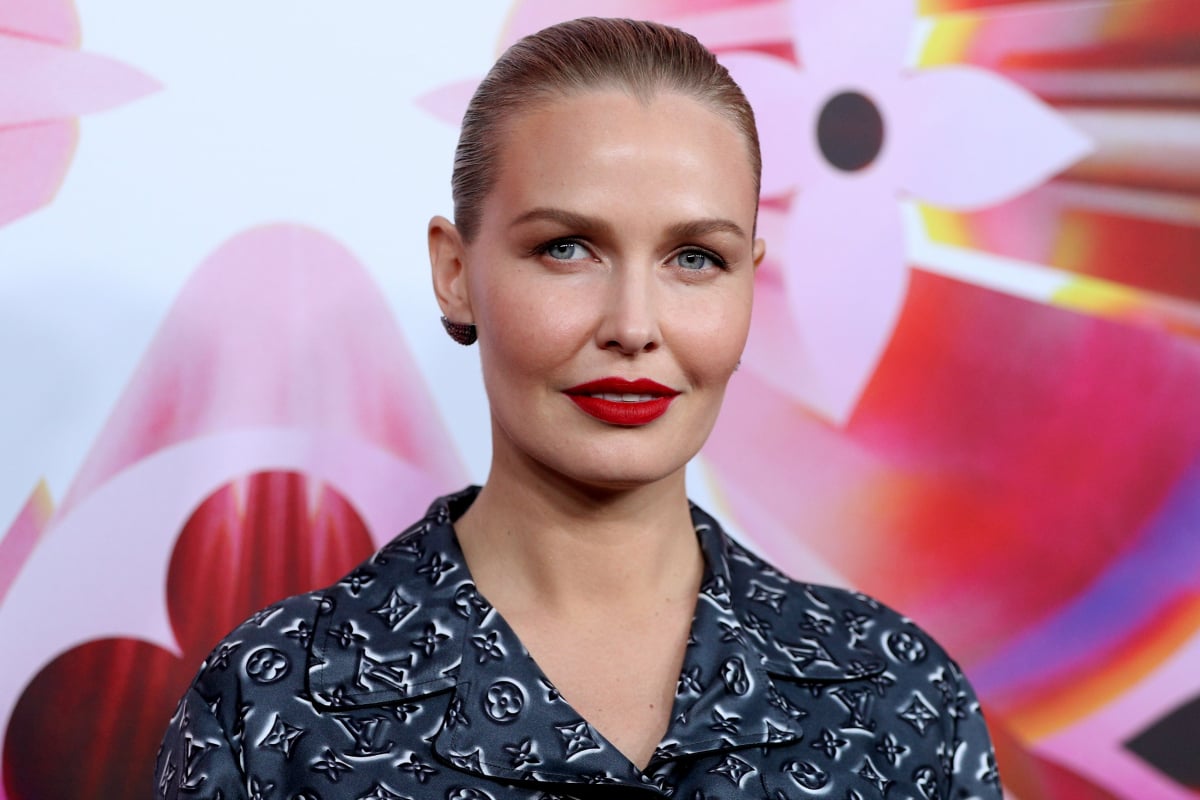 Thirteen years ago, Lara Bingle was known as the 18-year-old model casually swearing at foreigners in 'that tourism ad'.
You know the one. She's standing on a deserted beach in her bikini, asking people why "the bloody hell" they haven't yet spent thousands of dollars on a plane ticket Down Under, where her Federal Government was waiting to have its economy stimulated.
Watch: A young Lara Worthington asks, "Where the bloody hell are you?"

After that one commercial, the Sydney-raised model became Australia's "it girl" (Jason Derulo even wrote a song about it. But we'll get to that later). There were endorsement deals, ambassadorships, cover shoots with Harper's Bazaar, Elle, Grazia and more. She and her ridiculously white teeth were everywhere.
But in 2019, life looks very different for Lara.
Now Lara Worthington, she's a private, polished 32-year-old entrepreneur and mother of two boys: Rocket Zot, 4, and Racer, 2. And, as she told Vogue on Wednesday, it's actually about to become three — she and husband, actor Sam Worthington, are expecting another boy next year.
The news came ahead of a rare public appearance at a Louis Vuitton event in Sydney. To which she wore silk monogrammed Louis Vuitton pyjamas. With heels. Because 2019 Lara Bingle Worthington can do that kind of thing.